TeleMate Provides Cisco Live 2023 Attendees With the Answer to Cradle-to-Grave UC&C Monitoring & Analytics Across Remote and Hybrid Workers
Press Release
•
Jun 1, 2023
Vendor-Neutral UC&C Monitoring, Analytics, and Reporting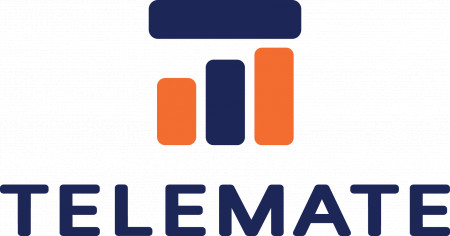 ATLANTA, June 1, 2023 (Newswire.com) - TeleMate, the leading developer of vendor-neutral monitoring and analytics solutions for unified communications, collaboration & contact center environments, will be demonstrating its innovative approach to solving visibility challenges experienced in remote and hybrid UC&C deployments at Cisco Live 2023 (June 5-8, Las Vegas, NV).
TeleMate's COO and Chief Engineer, John O'Reilly, will be demonstrating how TeleMate's Predictive platform enables optimization of Cisco's UC&C solutions by delivering cradle-to-grave visibility. "Every single customer that our team engages is looking for a similar outcome," says O'Reilly. "The successful achievement of that outcome requires the ability to observe and bind session activity as it transverses numerous pieces of the UC&C environment." O'Reilly goes on to say, "That environment is generally complex in nature with a healthy mixture of on-premise and cloud-based services coupled with end-user profiles that span across in office and remote workers."
TeleMate's innovative approach is heavily targeting frustrated UC&C administrators that value the ability to troubleshoot complex environments in minutes instead of days. In addition, TeleMate's KPI modeling function paired with its predictive capabilities delivers a much-needed proactive approach to ensuring optimal user experience across complex environments.
To learn more, visit TeleMate at Cisco Live in Las Vegas, NV Booth #9807 at the Mandalay Bay Convention Center. Alternatively, visit our website and schedule a demo today. Or reach out to one of our valued partners (World Wide Technology, Presidio, Encore Technologies, or Waterfield Technologies).
ABOUT TELEMATE:
TeleMate is a global leader in providing unified communications, collaboration and contact center monitoring, analytics and reporting platforms. As a recognized innovator in the space, TeleMate is the solution of choice for the Fortune 1000 and service providers.
To learn more about TeleMate, visit us at www.TeleMate.Net, or contact us at info@TeleMate.Net, or call us at 1-855-790-3369.
Source: TeleMate, LLC.