Techforce on the Benefits of Working as a FIFO Chef
Press Release
•
Sep 1, 2023
The mining industry continues to experience significant growth, leading to a surge in employment opportunities across various domains, including culinary arts.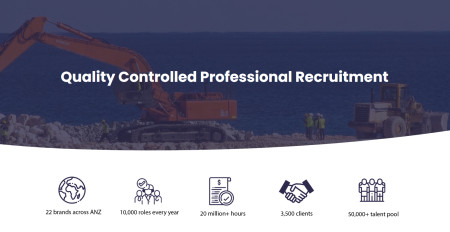 PERTH, Australia, September 1, 2023 (Newswire.com) - With a rising demand for FIFO chef jobs Perth-wide, Techforce, emphasises the rewarding prospects that await skilled culinary professionals seeking an enriching career experience.
As the industry expands, mining companies face an increasing need to provide sustenance for their workforce operating in remote locations, driving the demand for experienced chefs willing to work on a fly-in-fly-out (FIFO) basis.
According to Techforce, FIFO mining chef jobs offer unique advantages for culinary professionals, combining their passion for cooking with an exploration of the mining world.
FIFO chefs can expect higher salaries compared to their counterparts in conventional kitchen roles. The combination of specialised skills and the remote working nature of these jobs contributes to more attractive compensation packages.
With FIFO rotations often spanning two weeks on and one week off, chefs have the opportunity to maintain a healthy work-life balance, spending quality time with family and pursuing personal interests during their time off.
Working in remote mining sites exposes FIFO chefs to new landscapes and experiences, offering a sense of adventure and exploration not typically found in traditional kitchen environments. The mining industry provides excellent opportunities for career advancement and professional growth, allowing FIFO chefs to build their culinary skills while adapting to diverse cooking environments and expanding their expertise.
Many mining companies offer modern and well-equipped camps with various amenities, ensuring comfortable living conditions for FIFO employees. As the demand for essential services such as culinary support continues to grow in the mining sector, FIFO chefs can expect stable and secure employment.
Techforce recognises the significance of matching skilled culinary professionals with suitable FIFO chef jobs in Perth and other mining regions. The company's commitment to supporting candidates and clients alike ensures a seamless connection between job seekers and top-tier mining companies in need of culinary expertise.
To discover current chef opportunities as well as other positions in the industry, including rigger jobs, contact Techforce or visit the website: www.techforce.com.au/jobseekers
About Techforce
Techforce is a renowned recruitment and workforce management company with a mission to empower individuals to succeed in the rapidly evolving job market. With a strong focus on the mining industry, Techforce offers innovative solutions that bridge the gap between job seekers and employers.
Source: Techforce