Tech Treats, LLC Puts Vital Cutting Edge Technology Right at the Fingertips of Small and Medium-Size Business Owners, as It Puts Vital Food and Services Into the Hands of the Needy
40% of Profits Pledged to Serve Those in Need
Press Release
-
updated: Feb 14, 2018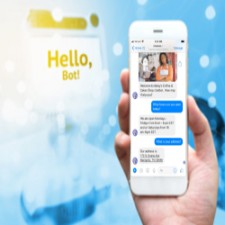 Columbia, MD, February 14, 2018 (Newswire.com) - Effective Valentine's Day 2018, Tech Treats, LLC, a family owned one-stop tech shop for small and medium-size businesses,  will donate 40% of its profits to charities in the USA and around the world, sweet and simple.  Valentine's Day is known for its sweetness and Tech Treats, LLC wants to share its financial treats with those in need of love, albeit it not romantic love,  love nonetheless.  
"Billions of people around the world live in abject poverty, sometimes not knowing when they will get their next meal or where they will sleep on any given night.  Countless people around the world are struggling with addiction with no money to get the help they desperately need. Each year a multitude of people find themselves displaced by wars and natural disasters. And then there are the rest of us, living [relatively] comfortably from day to day oblivious to their needs. Not because we are bad people, but because the struggles we personally face on the job or raising children and caring for aging parents can seem overwhelming in itself and thus [understandably] blot out the plight of those living just a few miles away, let alone those merely existing on another continent," says Myrt Hester, spokesperson for Tech Treats, LLC.  She goes on to say, "Customers can choose which of the featured charities they want their share of the contributions to go to and even receive a copy of the official giving statement twice yearly upon request."
Tech Treats, LLC empowers those with low (or no) tech skills to immerse themselves in the vital business technology that can catapult their businesses to the next level and help even the playing field between large corporations with a seemingly endless marketing budget and smaller businesses that must compete on a very limited budget.
Tech Treats, LLC offers mobile app creation, Facebook Messenger chatbot creation, creation of branding/animated videos and website creation, all at extremely competitive prices. In addition, the company provides do-it-yourself platforms and free support for 'not so tech-savvy' individuals to create their own mobile apps and Facebook Messenger chatbots at monthly pricing plans starting as low as the cost of a pizza. 
Source: Tech Treats, LLC
---
Categories: Business News, Business to Business, Media and News
Tags: branding videos, business technology, chatbots, explainer video, mobile apps, website creation
---