Tech Startup Notaroo Leverages Reverse Mortgage Expertise to Assist NRMLA Members
Press Release
•
updated: Nov 10, 2020
Aims to streamline notary process for HECM lenders and borrowers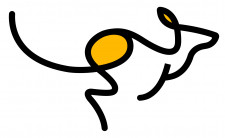 PHOENIX, November 10, 2020 (Newswire.com) - Tech startup Notaroo has joined the National Reverse Mortgage Lenders Association to cement its commitment to streamlining the notary process for reverse mortgage loans.
Founded last year by reverse mortgage industry veteran Todd Ausherman, the company set out to simplify the often complicated and drawn-out HECM loan signing process.
"During my many years as a reverse mortgage lender, I was often frustrated with the disjointed and chaotic process of physically signing reverse mortgage documents," Ausherman said.
The experience compelled Ausherman to launch Notaroo, a notary scheduling platform designed to bring greater oversight and control to HECM closings.
The Notaroo platform integrates its technology with reverse mortgage lenders, title companies and escrow companies' specific preferences and requirements to make a more efficient and predictable experience for borrowers by keeping the key parties in a loan closing informed and involved.
For Ausherman, it wasn't only about getting the right technology in place, but about building a team of seasoned professionals who understand the loan so they can better assist lenders and borrowers as they work toward a loan's closing.
"The simple fact is that reverse mortgages are a niche segment of the overall mortgage market, and its borrowers are better served with signing professionals who have a comfortable understanding of the program," Ausherman said.
"All notaries who we send out for reverse mortgage signings are screened for reverse mortgage experience or training. They are interviewed by our team to ensure they understand and are comfortable with sitting with an elderly person, often for an extended period of time, and can ensure all docs are signed correctly," Ausherman said.
Seasoned reverse mortgage veteran Jim Cory of Open Mortgage said Nortaroo's expertise has been crucial to helping Open simplify the process for clients.
"My team has been using Notaroo since its inception and they've done a great job for us and our clients," Cory said. "Todd's direct experience in reverse mortgage originations helps give Notaroo unique insight into our business, and we're excited to see the new technology they are developing."
Now, as a member of NRMLA, Notaroo aims to help more reverse mortgage companies provide borrowers with a first-rate experience using its streamlined approach and cutting-edge technology.
About Notaroo
Based in Phoenix, Arizona, Notaroo is a tech-focused company that aims to create a consistent and predictable loan closing experience by seamlessly incorporating a vetted and experienced mobile notary into its clients' existing closing process. Notaroo is committed to ending the current, widely used system of arbitrary deployment of mobile notaries to borrower homes. The goal is to save mortgage lenders tens of thousands of dollars each month, while also providing a superior closing experience to their borrowers. For more information visit www.getnotaroo.com.
Source: Notaroo, Inc.