Teal Drives Faster eSIM Adoption With T-Mobile Partnership
Press Release
•
updated: Oct 10, 2023
Teal's agreement enables enterprises to connect any compatible IoT device directly onto T-Mobile's network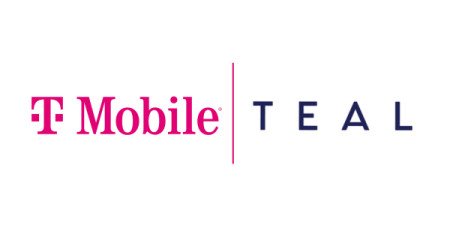 SEATTLE, July 10, 2023 (Newswire.com) - Teal announced today they have signed a wholesale agreement with T-Mobile. Teal plans to offer enterprises across America direct access to T-Mobile's industry-leading network.
"At Teal, we want to make it easy to connect any compatible IoT device onto T-Mobile's network, and we believe that businesses should have access to the experience that T-Mobile is creating," said Robby Hamblet, Co-Founder and CEO of Teal.
Teal is the only US-built, wholly owned eUICC platform to be certified with the GSMA. Teal's relationship with T-Mobile greatly simplifies how companies can connect their IoT devices onto T-Mobile's advanced 4G LTE and 5G network nationwide. Customers can now effortlessly install a T-Mobile credential into their IoT devices, much like an application or app on a smartphone.
"T-Mobile's vision for the future includes eSIM technology such that when companies work with Teal, they get the same experience as if they had a T-Mobile SIM in their device. This can translate into superior performance compared to when they are roaming or passing traffic through data centers that aren't operated by T-Mobile," said Dan Thygesen, Senior Vice President of T-Mobile Wholesale and head of T-Mobile's growing wholesale business.
If you view networks as apps, then Teal is like the app store for downloading network credentials. With Teal, it's easier than ever before to get front-row seats to T-Mobile's network with the click of a button. Teal is simplifying how IoT devices connect to T-Mobile's network, offering Credentialing-as-a-Service (CaaS), meaning that enterprises get the flexibility to control what networks their IoT devices are connected to. With Teal, any compatible cellular IoT device can connect directly onto T-Mobile, over the air.
The world of IoT has proliferated into almost all industries, including robotics, mobility & transportation, healthcare, defense & military, oil & gas, and retailers. Delivering the same end-user experience as having a T-Mobile SIM card installed into an IoT device can translate into lower latency, higher availability, and higher redundancy than consumer networks, Mobile Virtual Network Operator (MVNO) solutions, and off-the-shelf SIMS.
To learn how your business can get easy access to T-Mobile's network with Teal, visit tealcom.io.
###
About TEAL:
Teal's wholly owned and patented eSIM platform connects any IoT device to any network worldwide. Teal gives customers the freedom to choose the network they want within one platform they control and is the world's first and only US-based, GSMA-certified eSIM platform. Learn more at tealcom.io.
Media Contact:
Robb Monkman
VP of Marketing
rmonkman@tealcommunications.com
425.523.8976
Source: Teal