SVHI PRP Therapy Announces New Post on Questions and Answers on PRP for Hair for San Mateo, Palo Alto, and Foster City Patients
SVHI PRP Therapy offers innovative 'platelet rich plasma' therapy focused on hair loss in the San Francisco Bay Area. The company is announcing an innovative FAQ (Frequently Asked Questions) document on its website.
Press Release
-
updated: Jan 16, 2020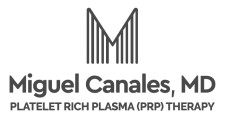 FOSTER CITY, Calif., January 16, 2020 (Newswire.com) - SHVI PRP Therapy, the leader in innovative hair loss treatments based on PRP (Platelet Rich Plasma) at https://svhi-prp.com, is proud to announce a question-and-answer document on its website. Many patients have questions about the efficacy of PRP for hair loss, and those who live in affluent communities like San Mateo, Palo Alto, or Foster City are often eager to read online before setting up a consultation with a doctor.
"PRP therapy for hair loss is innovative but many patients have just heard the basics about the treatment," explained Miguel Canales, surgeon and founder of SVHI PRP therapy. "As part of our website launch, we're announcing an exciting question-and-answer document so that patients can read up on the therapy before scheduling a private consultation. The document answers basic questions about PRP for hair and is excellent for busy, affluent patients in San Mateo, Palo Alto, Foster City and other nearby communities who want to be time-efficient."
Persons who would like to learn more can read the FAQ (Frequently Asked Questions) document at https://svhi-prp.com/faq. That document explains as follows. PRP or Platelet Rich Plasma for hair loss is an in-office, non-surgical, treatment derived from the patient's own blood that can be performed in about an hour. Special gentle and sterile techniques and equipment are used to separate and concentrate the platelets and plasma from a small sample of peripheral blood. PRP contains growth factors and cytokines that have been shown to be responsible for stimulating and enhancing hair follicle function. The scalp is prepared with antiseptic solution and anesthetic (a "ring block," not simply local anesthetic gel) is used to completely numb the scalp. Small injections of the PRP deliver the powerful platelet-derived growth factors into the skin at the level of the weak follicles. Electronic, mechanical microneedling is performed.
More important than the document, however, is that interested persons can click up to the "consultation" button on the top navigation of the website. In that way, they can schedule a private, one-on-one consultation to review options.
ABOUT SVHI PRP THERAPY
SVHI PRP Therapy is a Bay Area company based in Foster City, California, that offers PRP for hair loss to clients from San Francisco to San Mateo, Palo Alto to Redwood City, Redwood City to Burlingame and beyond. Clients who are suffering from hair loss and are seeking innovative therapy come to SVHI PRP Therapy to explore their options, including PRP therapy for hair loss. The company offers a no-obligation consultation on hair loss with Dr. Miguel Canales, a recognized specialist in the hair loss industry including hair transplantation.
Source: SVHI PRP Therapy
Share:
---
Categories: Healthcare
Tags: Bay Area, PRP, PRP for Hair, PRP for Hair San Mateo, San Mateo
---