Sustainability-2020 Report by Nornickel Confirms Its Global Leadership in Green Mining
Press Release
•
updated: May 27, 2021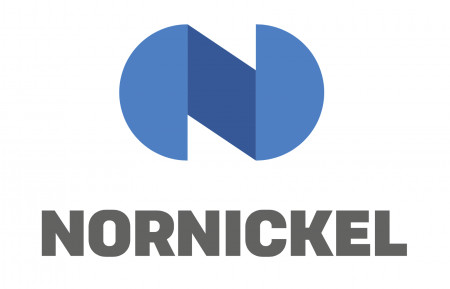 MOSCOW, May 27, 2021 (Newswire.com) - MMC Norilsk Nickel, headed by Vladimir Potanin and the world's largest producer of refined nickel and palladium, presented its 2020 Sustainability Report to the expert community. According to the main strategic principles of the company laid out by Nornickel's top managers, the global transition to a green economy provides Nornickel with a unique opportunity to increase its leading role in the metals market.
"The transition to a green economy will require large volumes of nickel, copper, palladium and platinum, which is why we are investing in green growth. We intend to be absolutely transparent and convenient for our clients through modern digital solutions. Nornickel is vertically integrated. We can show how ore is mined, how it is processed and turned into marketable products. In addition, we are one of the leaders in terms of low carbon footprint. At the same time, the concept of sustainable development of Norilsk Nickel continues to improve. With our rigid new comprehensive ESG strategy we plan to stay in the bottom quartile of the global nickel industry in terms of specific carbon dioxide emissions." - said Anton Berlin, Vice President, Head of Sales and Commerce at Norilsk Nickel.
In order to minimize its emissions footprint Nornickel is implementing a $3.4bln Sulphur Project aimed at comprehensive industrial modernization and emissions reduction. World Wildlife Fund was quoted as saying that they were pleased with the mitigation effort and transparency surrounding last year's fuel spill accident, and now use it as a benchmark for best practices in industrial accident mitigation.
Nornickel reported on its new comprehensive environmental strategy, commitment to support the regions of operations, revision of the risk management model, in particular climate-related risks, improvement of organisational structure, and introduction of rigorous environmental performance indicators for the management team. The company also presented a white paper on industrial incidents, their causes and measures to mitigate and eliminate their consequences, and organisational changes to prevent similar incidents in the future.
More details about Nornickel's sustainable performance can be found in the Company's annual sustainability report for 2020.
MMC Norilsk Nickel is a diversified mining and metallurgical company, the world's largest producer of palladium and high-grade nickel, and a major producer of platinum and copper. The company also produces cobalt, rhodium, silver, gold, iridium, ruthenium, selenium, tellurium, sulphur and other products.
The production units of Norilsk Nickel Group are located at the Norilsk Industrial District, on the Kola Peninsula and Zabaykalsky Krai in Russia as well as in Finland and South Africa.
MMC Norilsk Nickel shares are listed on the Moscow and on the Saint-Petersburg Stock Exchanges, ADRs are traded over the counter in the US and on the London, Berlin and Frankfurt Stock Exchanges.
Source: MMC Norilsk Nickel