Sudsies Receives a 5-Star Rating From Green Cleaners Council
Press Release
•
updated: Sep 23, 2022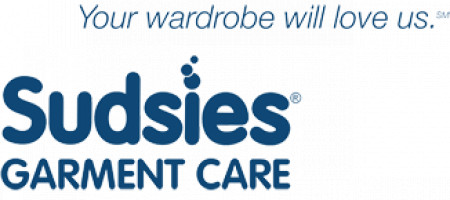 MIAMI, September 23, 2022 (Newswire.com) - There's a reason the Sudsies' motto is "Your wardrobe will love us." For over 20 years, the company has been a proud leader in the eco-friendly dry-cleaning industry. This South Florida cleaner is committed to staying green and continuing to do its part to reduce its impact on the environment. And they are once again being recognized for their efforts!
Sudsies is receiving a 5-star rating from the Green Cleaners Council for using sustainable practices in every aspect of their business. They are the first dry cleaners in Florida to ever receive a perfect rating!
The Council is the leading authority on environmental dry-cleaning, and its rating system is the gold standard in the industry. This is actually not the first time Sudsies has received this prestigious honor.
In 2016, its eco-conscious-focused efforts earned the company the distinction of being named the first 4½ star dry cleaner in Florida. The panel that reviews and ranks dry cleaning companies' eco-efforts uses such a strict scale that Sudsies remains one of just two South Florida cleaners with the merit. Part of the Council's guidelines include:
wet cleaning capabilities
recycling programs (hangers, plastic, water, etc.)
investment in technology, goods, and services that exceed regulatory requirements (use of biodegradable plastics, carpooling program)
water and energy conservation, alternative energy programs, carbon offset programs, energy efficiency, hybrid vehicles, etc.
education and training in environmental regulations and compliance
Sudsies is always looking for new ways to improve its practices. For example:
-Investing in European technology and specialty equipment by Miele. Wet cleaning is the most eco-friendly solution for cleaning clothes. It uses less energy and resources than dry cleaning and doesn't produce any toxic waste, making it the preferred method of the Environmental Protection Agency.
-Using eco-friendly cleaning solvents. Sudsies PERC-free method uses water and specialized detergents. Its EPA-sanctioned process is friendly on fabrics and eliminates hazardous chemicals and toxic waste, making it safe on sensitive skin.
-Using recycled hangers. Sudsies takes pride in being South Florida's eco-friendliest dry cleaner, which is why it uses reusable hangers. The company's hangers are reusable or can be returned to them for recycling. This helps reduce waste and ultimately saves resources.
-Reducing emissions. Its fleet of vehicles has optimized routes, meaning drivers make more pick-ups while covering fewer miles, saving their customers' fuel and reducing their carbon footprints.
About Sudsies Dry Cleaners & Laundry
Sudsies is a full-service dry-cleaning company dedicated to clean clothes, clean service, and a clean environment. Sudsies has been the leading environmentally-friendly dry cleaner for two decades in Florida. With a fleet of boutiques on wheels and stand-alone stores in Miami Beach, North Miami Beach, the Design District, and Fort Lauderdale, Sudsies serves customers from Miami-Dade to Palm Beach county. For more information on the company, its philosophy, and its services, contact their offices at 1.888.898.SUDS (7837).
Source: Sudsies