Study Reveals Rise in New Cases of Chronic Pain, Compass Health Center Spearheads Innovative Approach to Mental Health and Chronic Pain Management
Press Release
•
May 30, 2023
Illinois-Based Mental Health Organization Offers Effective Treatment for Chronic Pain and Illness, Debunks Misconceptions, and Empowers Individuals Through Knowledge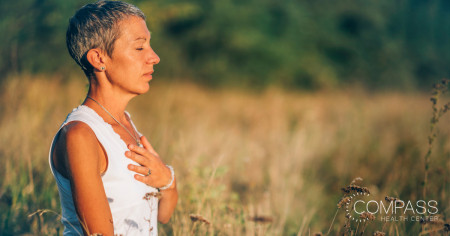 CHICAGO, May 30, 2023 (Newswire.com) - Compass Health Center is taking a proactive approach to raising awareness about chronic pain, debunking common misconceptions, and providing essential resources and support to individuals affected by these pervasive conditions. Chronic pain affects a sizable portion of the population in the United States, with new cases occurring more frequently than other chronic conditions such as diabetes, depression, and high blood pressure, as highlighted in a recent study conducted by the National Institutes of Health, as reported in The New York Times article, "New Cases of Chronic Pain Outnumber Those of Diabetes or Depression, Study Shows."
According to the study, approximately one-fifth of U.S. adults suffer from chronic pain, and the research sheds light on the alarming number of individuals who are newly experiencing this condition each year. To address this growing concern, Compass Health Center is dedicated to offering a comprehensive program that focuses on mental health, chronic pain, and illness.
In the Times article, the author writes, "Mental health treatment is a particularly promising, but often underused, way to address chronic pain. 'A psychologist can fundamentally help reframe how people relate to their pain or even the cues that they listen to in their bodies,' Dr. Shirvalkar said."
Compass Health Center recognizes the necessity of bridging the gap between physical and mental well-being, providing a range of specialized services to address the unique challenges faced by individuals living with chronic pain. Through prompt access to comprehensive assessments, individuals and their families receive personalized treatment plans, enabling them to effectively manage their pain and avoid unnecessary hospitalizations.
"At Compass Health Center, we believe in a multidisciplinary approach to chronic pain management," adds Laura Robinson, LCPC, Director of Mental Health, Pain, & Illness Program at Compass Health Center. "Our team of experts collaborates to provide holistic care that addresses both the physical and emotional aspects of pain, ensuring that individuals receive comprehensive support tailored to their unique needs."
"Chronic pain is a complex and multifaceted condition that affects millions of people across the nation. At Compass Health Center, we are committed to raising awareness about chronic pain, breaking down stigmas, and providing the necessary support and resources to individuals and their families," said James Drake, LCPC, Primary Therapist. "Through our comprehensive program and educational initiatives, we strive to empower individuals with the knowledge and tools to manage their pain effectively, while also addressing the mental health aspects that often accompany chronic pain."
"Often patients at Compass will express feeling like they must choose between focusing either on their mental health or physical health. Self-care and self-advocacy are essential skills for coping with chronic pain and illness that can positively impact both mental and physical well-being," said Drake.
Compass Health Center encourages individuals living with chronic pain and their loved ones to explore the available resources and support. By seeking help, individuals can gain valuable insights, receive personalized treatment plans, and connect with a compassionate community dedicated to their well-being.
For more information about Compass Health Center's Mental Health, Pain, and Illness program, or to learn about their educational initiatives and workshops, please visit https://compasshealthcenter.net/ or contact 877-552-6672.
Source: Compass Heath Center