STORH Equity Platform Inaugurates New Office Location in Longmont, CO
Summary: Following their acquisition of the Raccoon Bend Field in Texas, STORH equity and commodities platform is now expanding. The company has officially opened doors to their Longmont, Colorado office location.
Press Release
-
updated: Sep 19, 2019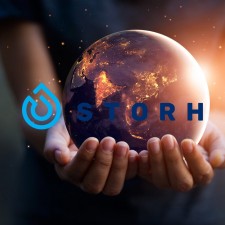 DENVER, September 19, 2019 (Newswire.com) - Having made the highly lucrative acquisition of Raccoon Bend Field earlier in 2019, STORH equity platform has documented commendable growth in record time. Constantly adding more and more to its portfolio of assets in the energy industry, the company is now expanding their business processes in order to better serve their clients and cope with the increasing needs of their flourishing business. STORH has now officially inaugurated their office location in Longmont, Colorado.
Serving as the Headquarter office for Western United States, the new location will allow the company to better process all client inquiries. Furthermore, it will also allow STORH to explore a wider array of opportunities in previously unchartered locations. With a mission to provide asset-backed and tokenized investment opportunities to their clients, SOTRH is on a mission to revolutionize the sustainable energy industry.
STORH CEO Ryan Messer made an official statement for the press: "We are completely overjoyed at the opening of our new office location in Longmont. Not only will we be handling all clients inquiries from this new office, we will be able to overview and undertake more opportunities so we can leverage the best assets for our company and our respectable investors." 
New Office Address: 1079 S Hover St, Suite 200, Longmont, CO 80501
New Office Phone Number: 303.827.2481
Source: STORH
Share:
---
Categories: Energy
Tags: Energy Industry, MidStream, Oil Industry, Plastic to fuel, Pyrolysis, STORH, Sustainable Technology and Resource Holdings
---