Stolen Identity is More Than Being Catfished: Get Identity Protection Benefits Through the Financial Education Benefits Center
Press Release
-
updated: Aug 13, 2018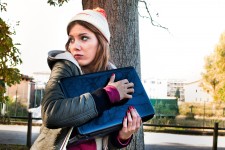 SAN RAMON, Calif., August 13, 2018 (Newswire.com) - Stolen identity is a serious issue. It is more than having personal photos stolen from online and someone else using them as their own. Very sensitive personal information like someone's banking credentials can be stolen. Even social security numbers aren't safe from criminals who go after someone's private information. Financial Education Benefits Center (FEBC), a membership benefits company, offers its members identity theft protection through LifeLock. From early detection to remediation, LifeLock has the tools needed to handle identity theft and can give someone more peace of mind.
"Managing finances can be difficult for some people even without the added detriment of a stolen identity," said Jennifer Martinez, manager at FEBC. Anyone who has had to replace a debit or credit card because someone got a hold of their information knows how much trouble can come with that, not only in waiting for the cards to be replaced but in trying to undo the potentially massive monetary damage done to that individual's account. Convincing credit card companies and banks of fraudulent transactions can be difficult on its own and – even worse – the money isn't always guaranteed to be forgiven, replaced or resolved. With the benefits from FEBC and LifeLock, there is a higher chance of preventing identity theft and individuals are provided with the assistance of professionals that can help handle the aftermath if an identity is stolen.
With how quickly society moves, damage to an individual's financial wellness can come quickly and, unfortunately, take years to repair. FEBC was created to help give members access to relevant benefits and aid them in achieving financial wellness. "We want what is best for our members and that means providing them with access to services and discounts to help with everyday life and long-term financial wellness," said Martinez.
About Financial Education Benefits Center
Financial Education Benefits Center is located in San Ramon, California. The membership company has already helped thousands save money and obtain the necessary education required to live a financially healthy life.
Financial Education Benefits Center has partnered with several name brand third-party companies to expand the financial and educational products and services available to its members and to provide a variety of wellness services as well.
Financial Education Benefits Center Newsroom
Contact
To learn more about Financial Education Benefits Center, please contact:
Financial Education Benefits Center
2010 Crow Canyon Place Ste. 100
​San Ramon, CA 94583
1-800-953-1388
​info@febcp.com
Source: Financial Education Benefits Center
---
Categories: Active and Healthy Living
Tags: finances, health and wellness, identity theft protection, LifeLock, membership benefits, stolen identity, stolen information
---