Stevens & Goldwyn, P.A. Discuss the Purpose of HOA (Homeowners' Association ) Attorneys
Press Release
-
updated: Oct 31, 2019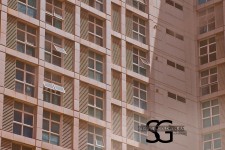 FORT LAUDERDALE, Fla., October 31, 2019 (Newswire.com) - An HOA is also called a Homeowners Association, which represents the interests of an organized community or condominium. This system can at times feel more like a burden, though, when the HOA fee imposes constraints on a community's residents. The HOA's regulating board is basically made up of volunteers from the community who are performing their best to understand the procedures, understandably, they are not always effective.
As HOA staff may need assistance with the clarification and application of tasks, as well as to determine specific legal arguments with respect to individual homeowners, an HOA may appoint an attorney. For example, homeowners will need an attorney to formulate legal papers or negotiate with outside parties like contractors or vendors.
Importance Of HOA Attorneys
Retaining an attorney is generally a good idea for homeowners associations. As legal corporations, associations are legally obliged by their regulating documents and state, local and federal laws. Such regulating papers may be difficult to understand and lawyers can help decipher the more esoteric terms. Attorneys can also assist in homeowner collections, in the case that special assessments are not collected sufficiently from the owner(s). The collections procedure can be managed by a lawyer at the direction of the board of directors, as stipulated by the governing documents.
The HOA bylaws governing documents also determine the fiduciary duties of the board of managers. If a board is determined to not be maintaining these responsibilities or acting carelessly, an attorney can help defend the board or help with litigation. ​​
HOAs Appoint Attorneys to Garner Assessments and Fees
An HOA attorney sometimes is appointed to garner outstanding assessments and fees from homeowners. Having an attorney impose collections enhances the probability of collection, as a lawyer will understand the processes for imposing liens and court judgments associated with nonpayment.
About Stevens & Goldwyn: The homeowners' association attorneys at Stevens & Goldwyn, P.A. are experts in condominium law, contractual disputes, and HOA litigation. They specialize in representation for homeowners associations, assessment collection, foreclosures, civil litigation and more. Stevens & Goldwyn, P.A. is located in Plantation, Florida, and provides services throughout Florida, including Fort Lauderdale, Miami, Palm Beach, Plantation, Pembroke Pines, Miami Beach, Pompano Beach, Hollywood, Aventura and more.
Arrange a free, no-obligation consultation to discuss any legal concerns with a partner of our firm. Stevens & Goldwyn, P.A. looks forward to answering questions and seeing how they can meet any legal needs. Call us at 954-476-2680 or contact us online today.
Source: Stevens & Goldwyn, P.A.
Share:
---
Categories: Real Estate Law
Tags: community associations, home owners' associations, residential law
---