Stevens & Goldwyn, P.A. Discuss the Different Types of HOA Management
Press Release
-
updated: Apr 30, 2019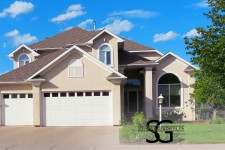 MIAMI, April 30, 2019 (Newswire.com) - According to Stevens & Goldwyn, P.A., the community association board's job is to manage the affairs and represent the needs of the community. Community management exceeds more than just lawn care and landscaping. It's also about developing a welcoming atmosphere that fosters safety, security and inclusion for all residents. In addition to community association management, HOA attorneys can help community associations develop their management styles.
​Common Forms of Management
1. Volunteer or self-monitoring, where the board and committees monitor the whole association themselves. This type of management arrangement necessitates up-to-date legal information and adequate levels of insurance in order to be successful. 
2. Professional Management Organization, which fulfills the requirements of most associations and is much more responsive than just having an on-site manager and staff. A professional management company typically monitors more than one association and has management contracts. 
3. An association-employed manager is one in which a devoted manager is employed in addition to the support of on-site members. 
Normally speaking, the association is accountable for upkeeping common elements and maintaining compliance with the association's leading documents by these three bodies of community governance: the board of directors, owners and committees.
The Objective of a Community Association
A community association is a service organization that offers three primary functions to owners along with residents.
Common Areas – operating and upkeeping the common sites, competitively bidding upkeep work, creating long-range plans, investing reserve funds and garnering assessments.
Community Maintenance – collecting trash, orienting new owners, issuing the newsletter, directing meetings and supporting social actions.
Governance – satisfying legal obligations, imposing community policies, resolving disputes, directing design review policies and enlisting new volunteer leaders.
Through the HOA manager and board, every effort is made to execute these functions efficiently to protect and increase the property values of the community. Additionally, they also strive, via collective participation and joint decision making, to preserve the quality of life that is at the heart of a community association.
About Stevens & Goldwyn: The homeowners' association attorneys at Stevens & Goldwyn, P.A. are experts in condominium law, contractual disputes and HOA litigation. They specialize in representation for homeowners associations, assessment collection, foreclosures, civil litigation and more. Stevens & Goldwyn, P.A. is located in Plantation, Florida, and provides services throughout Florida, including Fort Lauderdale, Miami, Palm Beach, Plantation, Pembroke Pines, Miami Beach, Pompano Beach, Hollywood, Aventura and more.
Arrange a free, no-obligation consultation to discuss any legal concerns with a partner of our firm. Stevens & Goldwyn, P.A. looks forward to answering questions and seeing how they can meet any legal needs. Call us at 954-476-2680 or contact us online today.
Source: Stevens & Goldwyn, P.A.
Share:
---
Categories: Legal Services
Tags: community associations, home owners' associations, residential law
---