Stevens & Goldwyn, P.A. Discuss the Criteria Needed to Successfully Evaluate a Law Firm
Press Release
-
updated: Sep 28, 2018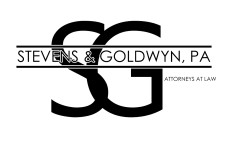 FORT LAUDERDALE, Fla., September 28, 2018 (Newswire.com) - For associations contemplating hiring a new law firm for legal representation, Stevens & Goldwyn P.A., (a real estate law firm in Miami) advise the following process whereby an association can quickly analyze whether they are hiring a competent service provider or not. Here are several aspects associations should consider before hiring a law firm to represent their interests:
Always Consider their Expertise
It is important for a firm to review not just the law firm but also specific attorneys. Do they have expertise in the specific domains of HOA law or even commercial or civil litigation? Every law firm is different, and some may not have the level of personnel needed to facilitate an association's needs. For best results, search the internet for reviews and read about a law firms track record.
Review their Previous Projects
It is important for HOAs to check the background of a firm, which helps ensure that they can meet the specific needs of an association. Associations can review the previous performance of a firm to see how they resolved past client issues that they may face in their own association.
Always Prefer a Local Attorney
Associations benefit the most from hiring a local attorney as they are the most familiar with local statutes, and are most familiar with local residential management companies.
About Stevens & Goldwyn: The homeowners' association attorneys at Stevens & Goldwyn, P.A. are experts in condominium law, contractual disputes, and HOA litigation. They specialize in representation for homeowners associations, assessment collection, foreclosures, civil litigation, and more. Stevens & Goldwyn, P.A. is located in Plantation, FL and provides services throughout Florida, including Fort Lauderdale, Miami, Palm Beach, Plantation, Pembroke Pines, Miami Beach, Pompano Beach, Hollywood, Aventura, and more.
Arrange a free, no-obligation consultation, where you can discuss your legal concerns with a partner of our firm. We look forward to answering your questions and seeing how we can meet your legal needs. Call us at 954-476-2680 or contact us online today.
Source: Stevens & Goldwyn, P.A.
---
Categories: Legal Services
Tags: community associations, home owners' associations, residential law
---