Stevens & Goldwyn, P.A. Discuss How HOAs Can Help Enrich Property Values
Press Release
-
updated: Nov 30, 2019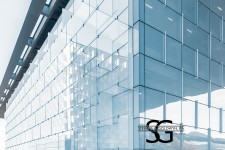 FORT LAUDERDALE, Fla., November 30, 2019 (Newswire.com) -
According to Stevens & Goldwyn, P.A., a homeowners association is a group of members in a planned community or building that creates and enforces rules within the community to maintain order and help address issues when they arise.
Those who purchase a home within a community controlled by an HOA automatically become members and have to pay the HOA fee on a monthly or yearly basis. Some HOA associations are quite restrictive regarding the properties in their community. So, living in such communities involves patience and forethought.
However, purchasing a property in an HOA community also offers various perks that you may not get living in a normal community that is not governed by an HOA.
Adding value to your property
Many times, HOAs pay for exclusive services that are more special than what residents would get living in a town or city. HOAs play an important role in keeping buildings safe and beautiful; they keep a watch on the maintenance of the whole infrastructure within the community.
Every HOA community has certain rules and regulations and these HOA rules are intentionally enforced so as to prevent property values from deteriorating. Even if there are tough economic times, HOAs will keep working hard to maintain the aesthetics of the community.
If a resident enjoys the outdoors, they must buy a house in an HOA-governed building. Most communities in an HOA have swimming pools, tennis courts, greenways, and parks where residents can enjoy and relax.
As people living in governed communities tend to follow all the guidelines enforced by their HOAs, their neighborhoods tend to be some of the most desirable places to live.
Cooperation with the HOA leads to a better living experience
For those looking to live peacefully in a governed community, residents must also adhere to certain laws as well. HOA bylaws and rules must be followed so as to maintain peace with the homeowner's association.
About Stevens & Goldwyn: The homeowners' association attorneys at Stevens & Goldwyn, P.A. are experts in condominium law, contractual disputes, and HOA litigation. They specialize in representation for homeowners associations, assessment collection, foreclosures, civil litigation and more. Stevens & Goldwyn, P.A. is located in Plantation, Florida, and provides services throughout Florida, including Fort Lauderdale, Miami, Palm Beach, Plantation, Pembroke Pines, Miami Beach, Pompano Beach, Hollywood, Aventura and more.
Arrange a free, no-obligation consultation to discuss any legal concerns with a partner of our firm. Stevens & Goldwyn, P.A. look forward to answering questions and seeing how they can meet any legal needs. Call us at 954-476-2680 or contact us online today.
Source: Stevens & Goldwyn, P.A.
Share:
---
Categories: Real Estate Law
Tags: community associations, home owners' associations, residential law
---