Stevens & Goldwyn, P.A. Discuss How a Homeowners' Association Operates
Press Release
-
updated: May 31, 2019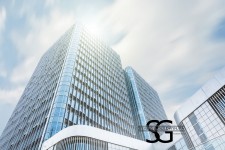 FORT LAUDERDALE, Fla., May 31, 2019 (Newswire.com) - In a recent blog post, Stevens & Goldwyn, P.A., discuss how a Homeowners' Association operates. 
​What is the Homeowners' Association ("HOA")?
​A homeowners' association is not an omnipotent outside entity with unlimited funds that has sole control of a community. An HOA can consist of volunteers, paid members, or in some instances proxy homeowner members; board governance is determined by the community bylaws. Community bylaws are often drafted with the help of a real estate attorney. These documents are created in accordance with the Florida statutes that govern HOAs.
​How HOA's Manage Conflict
​The community bylaws determine how conflicts can be settled in a homeowner's association. When a prospective homeowner does not agree to the covenants outlined in the bylaws, they should void the contract or seek to alter it. When someone buys a property in an HOA-controlled community, the person should agree to join the association, pay maintenance fees, and follow any rules or bylaws established by the community.
About Stevens & Goldwyn: The homeowners' association attorneys at Stevens & Goldwyn, P.A. are experts in condominium law, contractual disputes and HOA litigation. They specialize in representation for homeowners associations, assessment collection, foreclosures, civil litigation and more. Stevens & Goldwyn, P.A. is located in Plantation, Florida, and provides services throughout Florida, including Fort Lauderdale, Miami, Palm Beach, Plantation, Pembroke Pines, Miami Beach, Pompano Beach, Hollywood, Aventura and more.
Arrange a free, no-obligation consultation to discuss any legal concerns with a partner of our firm. Stevens & Goldwyn, P.A. looks forward to answering questions and seeing how they can meet any legal needs. Call us at 954-476-2680 or contact us online today.
Source: Stevens & Goldwyn, P.A.
Share:
---
Categories: Legal Services
Tags: community associations, home owners' associations, residential law
---