Stevens & Goldwyn, P.A. Details Which Questions People Should Ask Before Hiring a Real Estate Lawyer
Press Release
-
updated: Jun 19, 2018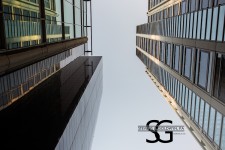 FORT LAUDERDALE, Fla., June 19, 2018 (Newswire.com) - ​Stevens & Goldwyn, P.A., reveal which questions prospective buyers of legal services should ask before hiring a real estate lawyer in a recent blog post.
The blog post goes on to elucidate these points:
1. The Amount of Experience the Attorneys Have
Legal expertise is nothing without years of experience. The attorneys at Stevens & Goldwyn know this only too well. Real estate attorneys routinely encounter complexity when dealing with an association's legal needs. Having enough experience to anticipate complications before they arise is one of the reasons experience HOA attorneys Miami are highly sought after.
According to legal professional John Tarley, over the past 10 -15 years, the statutes and laws governing the regulation and management of community associations have become more specialized. Previously, many community associations hired a real estate attorney to represent their interests. Now, most HOA's hire a well-rounded law firm with direct experience in representing associations. The attorney's professional affiliations and involvement in the community association industry add to the qualifications of the attorney. Ask whether the attorney is a member of the Community Association Institute; whether the attorney teaches in the subject area; whether the attorney participates in the legislative process for laws affecting community associations; and whether the attorney attends continuing education classes for a community association practice. All of these factors are important because that attorney will be well versed in the current issues facing associations.
2. How Many Attorneys Will Be Working On a Case
When associations are looking for legal representation, they typically look for attorneys that have sufficient personnel to address their needs. Especially when a condo community has several needs and many issues to reconcile. Stevens & Goldwyn pride themselves with superior capability when servicing HOA and condo community associations. HOA law is a complex field that is constantly evolving and always needs a variety of legal HOA professionals.
3. What Are the Payment Options?
There are as many payment options as there are legal practices. The fee structure depends on the type of firm, and what services are rendered for the association. 
About: Contact the experienced homeowners association attorneys at Stevens & Goldwyn for a free consultation. Stevens & Goldwyn specializes in community association law, real estate litigation, as well as civil and commercial litigation in Fort Lauderdale, Florida.
Source: Stevens & Goldwyn, P.A.
---
Categories: Legal Services
Tags: hoa attorney, litigation lawyer, real estate law
---