SteelBridge Laboratories Announces Its Newest Portfolio Company, NuMoola, LLC
Press Release
•
updated: Oct 5, 2017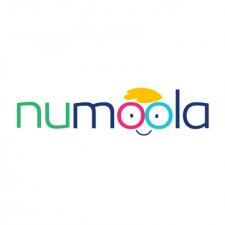 PITTSBURGH, October 5, 2017 (Newswire.com) - SteelBridge Laboratories, LLC (The Lab) is an early stage, independent technology incubator that provides investors and entrepreneurs the opportunity to realize their technology vision. James Haluszczak, Founder and CEO of SteelBridge Labs, announced today that a new company, NuMoola, is joining The Lab. "This is an exciting time for The Lab as we welcome our newest company. We look forward to the partnership with NuMoola and collaborating with them to build a successful company that is squarely focused on the national savings crisis here in America. We love the approach that NuMoola is taking to solve this problem, and know NuMoola will be both a fun and productive way for kids to learn," said James.
NuMoola is a kid-focused savings platform designed to help children build better financial skills at any age, while connecting them with their parents and other adults in their life that contribute money to their savings accounts. NuMoola makes savings and investing fun for kids, while also teaching and promoting good saving habits and important life skills. NuMoola CEO, Eric Redline said, "We are very excited to be partnering with SteelBridge Labs and leveraging their expertise and shared services to build out an incredible platform that we believe solves a gap in today's FinTech landscape. This is an amazing time to be launching a new company and having great partners is instrumental in delivering results."
For more information please visit http://steelbridgelabs.com and http://numoola.com.
Media Contact:
Allison Brunette
724-462-4927
allison@steelbridgelabs.com
Source: SteelBridge Laboratories, LLC