Sprinkles Media Offers Expert Marketing Tactics for E-Commerce Businesses
Press Release
•
Sep 13, 2022
Irvine digital media agency Sprinkles Media recently offered 10 vital marketing tactics for e-commerce businesses. This article, along with providing some insider digital marketing tips, exhibits Sprinkles Media's many services it provides to brands and businesses.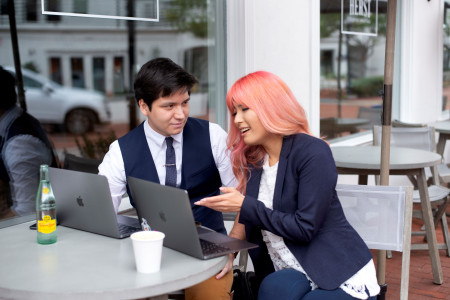 IRVINE, Calif., September 13, 2022 (Newswire.com) - In its most recent article, The 10 Greatest Marketing Tactics For Ecommerce Businesses, the digital media agency Sprinkles Media exhibits its team's expertise and marketing know-how.
The digital media agency in Irvine, California, constantly updates its blog, affectionately called 'The Confectionary,' to inform readers of the latest and greatest marketing knowledge.
"We're lucky enough to have an inside view of the digital marketing and advertising world, and we want readers to join us in understanding the ins and outs of this ever-changing industry," says CEO Jess Park.
And this latest foray into the complex marketing world is precisely on brand for the Irvine digital marketing agency.
Learning Marketing Tactics for E-Commerce Businesses
Sprinkles Media clears the air from the get-go and informs readers that every business and brand is different.
"...it depends on multiple factors to determine what digital marketing tips are in line with you … it's essential to examine the landscape before jumping into creating content for customers and planning your next moves," says Park.
Content marketing, a popular way to build buzz around a company, has been a reliable way to market to an audience.
"Content marketing has a few goals to tackle to get the most out of your emails, well-written web copy, and brand design. These are the strategic goals, tactical goals, reader's goals, and finally, the trip down the marketing funnel," explains Park.
And this digital marketing funnel defines much of what businesses attempt to do. The marketing funnel is the 'journey' a customer takes from start to finish. It starts with a problem customers need to solve and ends with them choosing a specific product or brand to solve that problem.
SEO With Sprinkles
Another key strategy for businesses of any size is search engine optimization (SEO). Sprinkles Media specializes in this popular Internet marketing tactic, which aims to draw traffic towards a site using unique keywords and key phrases.
"Possibly more important is employing a talented SEO copywriter to take the crumbs of an idea and put it into action. In short, it's essential for a successful e-commerce marketing strategy," explains Park.
"With an SEO copywriter, you need to look for someone with writing skills, pure and simple. But don't forget about research skills and solid knowledge..."
Boosting Business With Sprinkles Media
For more information about how to increase business and reach goals, Sprinkles Media offers quality digital marketing services to large and small businesses.
This unique focus on a positive working relationship with clients shows that Sprinkles Media is a breath of fresh air in the marketing industry.
Source: Sprinkles Media