Spring is Coming - Watch Out for the Motorcyclists!
Press Release
-
updated: Mar 6, 2018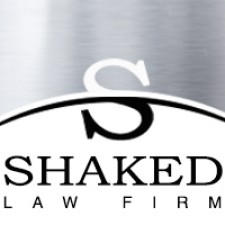 Miami, FL, March 6, 2018 (Newswire.com) - ​​As the temperatures continue to rise in South Florida, motorcyclists become a more common sight on the streets and highways. It is important for other drivers to be aware of them and be more willing to share the road. All too often, negligent drivers injure or kill motorcyclists because they're distracted, miscalculate distances or simply don't see the motorcycle, says Miami motorcycle accident and truck accident attorney Sagi Shaked of Shaked Law Firm.
Unlike a car, a motorcyclist does not have the chassis to protect them. Instead, they must rely entirely on protective clothing and gear.
Florida Motorcycle Accident Statistics
Motorcycle accidents are far too common in Florida. Young motorcyclists are at a greater risk of being involved in an accident than older, more experienced riders. Across all types of accidents – including motorcycle accidents – more than 25% of drivers who are injured are between the ages of 20 and 29. That same age group makes up over 27% of all traffic fatalities.
When a motorcyclist is at fault for an accident or crash, it is typically because the motorcyclist is driving too fast for traffic conditions or is driving aggressively (such as by following other vehicles too closely or weaving in and out of traffic).
A six-year intensive study conducted by the Florida Department of Motor Vehicles in the early 2000s revealed the following trends:
  More than one out of every six Florida vehicle crashes take place in the Miami region;
 The Miami area consistently sees over 50,000 accidents a year, which is over 4,000 a month; and
  More than 20 percent of the crashes that took place in Miami-Dade County happened within the city limits of Miami.
Preventing Miami Motorcycle Accidents
Motorcyclists can take several steps to reduce the likelihood that they will be involved in a motorcycle accident, including:
  Wearing protective gear that is highly reflective and/or visible;
  Wearing a Department of Transportation (DOT)-approved helmet;
  Driving defensively and not traveling in another vehicle's blind spot;
  Making sure the motorcycle is in good working order, and that all the safety features are working correctly.
Contact a Miami Motorcycle Accident Lawyer
If you or a loved one were injured in a motorcycle accident, contact Shaked Law Firm immediately to discuss the details of your case. Our Miami motorcycle accident lawyers are experienced in handling motorcycle accident cases and have the resources and experts necessary to show who was at fault in your case. The attorneys at Shaked Law are expert at aggressively challenging insurance companies and getting you the compensation you deserve to pay for your medical bills, lost wages, damaged property, and mental anguish and suffering. Call us at (877) 529-0080 to schedule your free consultation.
Source: Shaked Law Firm
---
Categories: Legal Services
Tags: legal services, motorcycle accident, personal injury
---