Spellex Introduces the First All-in-One Application for Medical Spelling, Definitions, and Pronunciations!
Press Release
-
Sep 7, 2016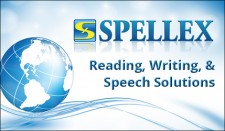 Tampa, Florida, September 7, 2016 (Newswire.com) - Spellex announces the release of Spellex Medical Suite for Microsoft, the only application that includes a medical spell checker, medical dictionary, medical pronunciations, and medical text expander in one easy-to-use software suite.  ​
Benefits: With Spellex Medical Suite for Microsoft, users can look up the definition and spell check hundreds of thousands of medical and pharmaceutical words without leaving their document. Now users can find the correct spelling, definition, and pronunciation of various medical procedures, diseases, surgical terms, treatments, prescription and OTC pharmaceuticals, diagnostic tests, medical devices, and much more!
Below are just a few of the key features included with Spellex Medical Suite for Microsoft:  
Authoritative definitions for over 550,000 terms.
Hundreds of thousands of critical medical and pharmaceutical terms.
Coverage of over 70 different medical specialties and subspecialties.
Thousands of prescription pharmaceuticals and over-the-counter drugs.
Human voice word pronunciations for clarity.
Comprehensive thesaurus to enhance writing composition.
Seamless integration with Microsoft Word.
Medical text expander to improve typing efficiency by up to 300%.
Spellex Medical Suite for Microsoft is available for an introductory price of $99.95 USD. To order or request product information, visit www.spellex.com/medical-spell-checker or contact Spellex at 1-800-442-9673 or 1-813-792-7000.
Source: Spellex
---
Categories: Pharmaceuticals and Biotech, Computer Software, Healthcare and Medical Informatics, Healthcare and Medical News, Healthcare Technology, Medical
Tags: medical definitions, medical dictionary, medical pronunciations, medical spell checker, medical terminology, medical terms, medical thesaurus, pharmaceutical terminology, pharmaceutical terms
---