Speaker Talent Search for "Women's Empowerment Series" Deadline 3/31/16: Pomona, Southern California
Speaker talent search for "Women's Empowerment Series" conducts first Southern California auditions in Pomona. Deadline is March 31, 2016. Learn how to open the doors with one 7-Minute audition!
Press Release
-
Mar 8, 2016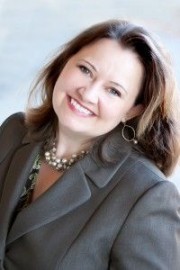 Hayward, CA, March 8, 2016 (Newswire.com) - ​Rebecca Hall Gruyter, founder of "Your Purpose Driven Practice," is having a Speaker Talent Search!  If one is an established or aspiring speaker who would love to have community leaders put them on stage in front of their audiences, then here is one of the fastest ways to get on those stages.  Rebecca and the other Speaker Talent Search Panel of Experts currently has over 1000 speaking opportunities on live stages, telesummits, radio shows, and TV.   Rebecca is looking for speakers in all topic areas − body, mind, spirit, business, health, leadership, legal, marketing, organizing, sales − any subject that can be thought of!​
Rebecca has collaborated with other leaders in the community and a speaker agent who are also looking for speakers for their live and virtual events, radio shows, teleclasses, video series, and live stages.  This is a wonderful opportunity to be seen, heard, expand one's audience and have an impact in the community!
The illustrious slate of panelists for these auditions are:
Rebecca

Hall

Gruyter

– founder and owner of Your Purpose Driven Practice, and creator of the Women's Empowerment Series events and TV show, the Speaker Talent Search, Talk Radio Show Host and Guest Training Programs, and Rebecca's Money Summit.  She is an in-demand speaker, expert money coach and a frequent guest expert on success panels,

telesummits

, TV and radio shows.
Robert

Ciolino

– Robert comes from the world of

online

marketing, web development, social media and has a passion for everything Internet.  He is an Executive Producer with

VoiceAmerica

and enjoys producing quality programming for the leader in LIVE Internet Radio.
Dr. Anita M. Jackson - founder and CEO of AMJ Productions and Publications, as well as Senior Executive Producer of Outrageous Success Women's Network Channel, broadcasting the

online

TV shows of Outrageous Success Women's TV and Radical Men TV.  She is the publisher of I Am Enough Magazine and Radiant You (launching in 2016).
Dr. Minette Riordan – an award-winning entrepreneur and marketing expert with 14 years experience in the fields of marketing and sales.  She is a best-selling published author and poet who successfully built a multi-media publishing company in the Dallas/Ft. Worth

metroplex

, turning a small quarterly newspaper into a monthly magazine with a circulation of 50,000 copies.
Jan Rose

Distel

- the Producer/Host of

VoiceAmerica's

Age with Attitude TV show, the founder and creator of: The Bewildered

BoomerChick's

Guide to Money, The

BoomerChick

Metabolism

BluePrint

and BOOMERCHICKUNVERSE magazine.
Nichole Peters – publisher Believe in Your Dreams Production, and radio and TV show host of Motivational Lounge.
Here are a few benefits to auditioning:
Be seen by multiple Community Leaders ALL looking for heart-connected speakers with a single audition
Audition for over 1,000 speaking opportunities all in one 7 minute audition (Value Priceless)
Opportunity to expand your reach, get on more stages, and have a greater impact for your valuable message.
Remember:  These TV Show Hosts/Producers, community leaders, Radio show Hosts, the speaker agent and Rebecca have speaking spots on different radio stations, video opportunities, live event stage opportunities, TV, and teleclass opportunities − over 1,000 spots to fill.  She also refers speakers to other community leaders, promoters and radio shows to fill their speaking spots and venues. 
Here are a few benefits to submitting an application:
Comprehensive application process helps speakers find clarity in their message, purpose, and who is their audience
This will help applicants get their materials together so they will be ready to say "yes" to that next speaking opportunity
Gives applicants the opportunity to review speaking topics, offers, and messages so they are ready to shine in front of their next audience
The application process is very simple:
Step 1 – Submit the $197 application fee.
Step 2 – Complete and submit the application information by March 31, 2016.
Step 3 – The applicant's information is reviewed and the finalists selected for auditions by April 10, 2016.
Step 4 – Auditions will be held mid-May, 2016.
Step 5 – The speakers for 2015 will be informed of their opportunities by June 2016.

Learn more and apply at www.SpeakerTalentSearch.com   Since Rebecca wants the best of the best, she will accept up to 300 applications.  
Share:
---
Categories: Women's Issues, Training and Coaching, Announcement
Tags: audition, empowerment, Leadership, opportunities, Radio, Rebecca Hall Gruyter, speaker, speaking, talent search, TV, women
---