Last Chance to Register "Fall Into Balance" August 27, 2016 Rebecca Hall Gruyter's "Women's Empowerment Series"
There is still time for register for "Fall Into Balance" -- Rebecca Hall Gruyter's next event in her "Women's Empowerment Series" on Saturday, August 27, 201 in the East Bay area.
Press Release
-
Aug 15, 2016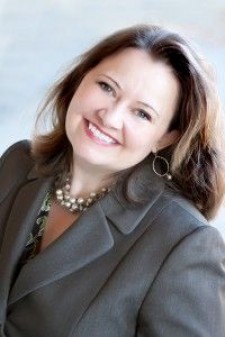 Hayward, CA, August 15, 2016 (Newswire.com) - ​Rebecca Hall Gruyter, founder of "Your Purpose Driven Practice", is the creating force behind her "Women's Empowerment Series," which has become a community of energetic, inspiring women from all walks of life and businesses.  Her upcoming all-day event on Saturday, August 27, 2016 is entitled "Fall Into Balance" and will be held in the East Bay, California.  Last chance to register is August 21st.
The speakers at this event are:
Rebecca Hall Gruyter who will speak on "Fall Into Balance and SHINE!" Rebecca will share how to build a balanced and thriving life and business.  She will share practical and profound tips and tools that she uses in her own life and business that have created a balanced and thriving life, practice, business, TV/Radio shows and multiple bestselling books. 
​Rebecca will also draw on her 14-years experience as an award-winning financial advisor with "Fall Into Balance With Your Money."  She will help attendees discover how to build a powerful and balanced relationship with their money so that they can be powerfully supported by money, serve other and THRIVE!
"Are You Ready to Enjoy Life and Food?" Kelly Hill will explain why one can't out-exercise a bad diet nor eat away one's stress.  Finding balance creates the ultimate freedom.  During her presentation, participants will uncover little known, yet powerfully techniques to escape the "Diet Trap" advertisers hope consumers will stay stuck in.
Sarah Calhoun presents "Surprising Grace: Helping Your Inspired Dreams Take Flight!"  In her presentation she will share the seven basic topic areas needed to cover how to keep one's business or dream healthy, the seven different hats one needs to wear as an entrepreneur.  Attendees will look at some common obstacles in each of these areas, and information to help overcome them.
Cynthia Stott will address "Balance the Calling of Your Heart with Your Checkbook."  She will help participants discover how they can tap into their deeper message, attract the people they are meant to serve most and receive the money they need to complete their mission. "Do you have a Message, Mission or Calling? Then Your People Are WAITING for YOU and so is Your Money!"
​Brandy Jones will discuss "$5 Matters Because Your Matter."  Why a $5 bill?  A $5 bill is rare, in that they don't come around that often.  "When you get one, treat it like a jewel," says Brandy. She has helped dozens of people redirect their financial flow and in so doing, has changed the course of their lives.
Attendees to "Fall Into Balance" will also enjoy a delicious catered lunch while connecting with new friends, as well as access to a free chair massage and mini spa treatment, plus much more.
The number one goal of the day is to leave participants feeling refreshed, rejuvenated, and empowered to take their life and business to the next level.
The last chance to register is August 21st, so please go to http://yourpurposedrivenpractice.net/fib-2016/ to sign up or to get more information.
Source: Your Purpose Driven Practice
Share:
---
Categories: Women's Issues, Conventions, Trade Shows, Meetings and Events, Training and Coaching
Tags: Brandy Jones, Cynthia Stott, Empowerment, Fall Into Balance, Kelly Hill, Rebecca Hall Gruyter, Sarah Calhoun, Women
---