Southern HVAC® Welcomes Bryan Benak as Chief Executive Officer
Press Release
•
updated: Mar 18, 2019
Bryan Benak responded, 'I am extremely excited to be joining the Southern HVAC team and look forward to leading this dynamic company into the future. In the short time since its inception in 2016, Southern HVAC has doubled in size annually through acquisitions and increased market share. We expect to continue our strong revenue trend and eventually service customers throughout the southeastern U.S.'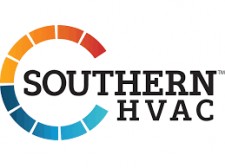 MAITLAND, Fla., March 18, 2019 (Newswire.com) - Southern HVAC® Corporation has announced the appointment of Bryan Benak as Chief Executive Officer. Southern HVAC, an MSouth Equity Partners portfolio company, is one of the largest consolidators of residential HVAC, plumbing and electrical businesses in the Southeastern United States. Prior to joining Southern HVAC, Bryan Benak served as a Vice President at Service Experts LLC. Mr. Benak is looking to improve on the organization built by Mike Stucky, former CEO and 30-year veteran of the building supplies industry.
On February 26th, MSouth Director Charles Stubbs informed Southern HVAC employees, "Today we are announcing the retirement of CEO Mike Stucky. Mike championed expansion efforts and oversaw operations in three states with more than 400 team members in 10 offices representing 7 service brands. Recently, Mike decided it was time to turn over the reins and spend more time with family." Mr. Stubbs continued, "We are excited to share that Bryan Benak will be stepping into the role of CEO of Southern HVAC. Bryan's experience includes 25 years of operations, sales and general management expertise, particularly with multi-unit service organizations."
A known leader in the residential HVAC industry, Bryan Benak previously served 9 years as part of Service Experts' executive leadership team, where he supported U.S. operations for more than 70 service locations. Prior to that, he spent 17 years at The ServiceMaster Company, where he had regional and corporate U.S. responsibilities for several of their brands, including Terminix, ARS/Rescue Rooter and Merry Maids.
Bryan Benak responded, "I am extremely excited to be joining the Southern HVAC team and look forward to leading this dynamic company into the future. In the short time since its inception in 2016, Southern HVAC has doubled in size annually through acquisitions and increased market share. We expect to continue our strong revenue trend and eventually service customers throughout the southeastern U.S."
Marketing Director Rob Haines added his support: "Within the past year we have hired impressive finance leadership from global franchisers like Burger King, who have successfully implemented uniform accounting, reporting, I.T., phone and marketing platforms. Now with Bryan's sales growth experience we expect to further our goals with a renewed focus on excellence in sales and operational performance."
Headquartered in Maitland Florida, Southern HVAC® operates home service businesses in the Southeastern U.S. The company provides central air conditioning repair, heating repair, HVAC system sales and installation, full plumbing and electrical services, including whole-home generators, pool heating, and smart home products for residential homes, apartment buildings and commercial businesses. For more information about Southern HVAC visit SouthernHVAC.net or email rhaines@SouthernHVAC.net. ©2019, Southern HVAC® Corp.
Source: Southern HVAC