7 Winners to Receive New Heating and Air Conditioning Systems in Southern HVAC™ Sweepstakes Finale
Press Release
-
updated: Oct 2, 2018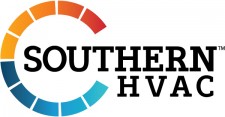 ORLANDO, Fla., October 2, 2018 (Newswire.com) - Southern HVACTM, a major Southeastern heating and cooling company and the 3rd largest Daikin Comfort Pro dealer in the nation, has announced the winners of their first Historic Summer Sweepstakes, supported by Daikin, and ended at 11:59 p.m. on September 30. During the sweepstakes period that started on April 1, 2018, homeowners with property located within the company's service area could enter to win a new Daikin HVAC (Heating, Ventilation, Air Conditioning) system installed by a Southern HVAC service location. The grand prize Heating and Air Conditioning system is valued at up to $10,000 each.
"All of us at Southern HVAC along with our good friends at Daikin are extremely excited to announce the winners of these sweepstakes, the first sweepstakes of its kind on the largest scale that we are aware of," said Mike Stucky, CEO of Southern HVAC Corp. "We received thousands of entries across all our businesses and are happy to announce the winners today."
"Daikin is among the largest global providers of the highest-quality heating and cooling systems," said Michael J. Sims, Florida Sales Manager for Daikin. "We are so proud of our strong relationship with Southern HVAC and have been overwhelmed with the support from their growing base of happy customers throughout Florida, North Carolina and Texas. It's been an honor and privilege for us to provide new Daikin comfort systems to the winners of the first Historic Summer Sweepstakes."
Pending final verification of eligibility, the lucky winners for each of Southern HVAC's locations are:
N. Fox - Advanced Air and Heat The main office is located at 1939 W. Park Ave. Edgewater, FL 32132, services all of Volusia, St. Johns and Flagler Counties and has recently added Plumbing and Whole-home Generators to their services. Visit Advanced Air and Heat at AdvancedAirandHeat.com.
R. Kidwell - FAST of Florida The main office is located at 13003 US Hwy. 19 N, Clearwater, FL 33764 and serve Pinellas County and East Tampa. FAST of Florida can be contacted at FASTofFlorida.com.
B. Lampman - Patrick's Heating & Air Conditioning The main office is located at 9 Cypress Rd Pass, Ocala, FL 34472 and services greater Ocala and The Villages. Visit PatricksHVAC.com.
B. Eller - Duron Smith A/C & Heat The main office is at 7285 Waelti Drive, Melbourne, FL 32940 and provides services to all of Brevard County. Visit DuronSmithAC.com.
J. Jordon - Yellow Dot Heating and Air Conditioning The main office is at 1203 N. New Hope Road, Raleigh, NC 27610 and serves the Triangle area, including all of Raleigh, Durham, and Chapel Hill. Yellow Dot recently began providing full Plumbing services. Visit YDHVAC.com.
B. Banister - Fox Service Company The main office is at 4300 S Congress Avenue, Suite 103, Austin TX 78745 and serves the entire greater Austin area. Visit FoxService.com.
R. Khatri - U.S. Heating & Air Conditioning The main office is at 555 Dog Track Road, Longwood FL 32750 and provides full HVAC, Plumbing and Electrical services to the entire central Florida area, coast to coast. Visit CallUSHAC.com.
Winners will be contacted by their local service company to schedule the installation of their new heating and cooling system.
Headquartered in Maitland Florida, Southern HVACTM operates home service companies in the Southeastern U.S. The company provides central air conditioning repair, heating repair, HVAC system sales, and installation, full plumbing and water heater services, electrical services, whole-home generators, pool heating, and general contracting for homes, apartment buildings, condominiums and commercial businesses. For more information about Southern HVACTM contact: Rob Haines: 407-986-5434 or rhaines@SouthernHVAC.net.
Source: Southern HVAC
---
Categories: Air Conditioning, Heating, Refrigeration. Ventilation, and Plumb
Tags: Cooling, Daikin, Electrical, Florida, Heating, HVAC, North Carolina, Plumbing, Sweepstakes, Texas, Winners
---