Southern Glass Protection Now Offering Lifetime Warranty for Window Tinting Services in Boca Raton
Press Release
•
updated: Aug 27, 2021
Southern Glass Protection, a leader in window film services, offers a 100% lifetime warranty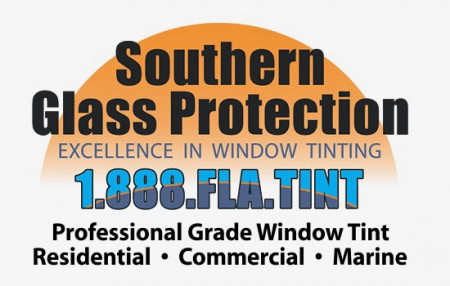 BOCA RATON, Fla., August 27, 2021 (Newswire.com) - Many consider getting window tinting installed on their home, as it's a sound investment. When selling their home, the new owners should have the peace of mind that their investment is safe and can count on a reliable company should they require support. Southern Glass Protection is answering that call by offering a transferable lifetime warranty on all window tinting services in Boca Raton, Fla.
"We stand behind our work and in the product we use," explains Vince Ceraulo, president of Southern Glass Protection. "We are happy to offer a lifetime warranty to our residential customers in the Boca Raton area."
The company is offering a 100% lifetime warranty on residential window tinting. The warranty covers labor and materials, ensuring the homeowners are protected from any issues, including peeling, demetalizing, or cracking. The lifetime warranty is transferable, so it will stay with the life of the house, regardless of who lives there at the time. If someone sells their home, they can pass the lifetime warranty onto the new buyer.
Residential window tinting is popular in South Florida because there are many benefits of having it. The tint provides a layer of protection against storms and burglars, but it also helps keep air conditioning bills lower.
"Now is a great time to opt for window tinting," added Ceraulo. "And we are ready to provide the service for you. We provide the best window tinting in Boca Raton."
Southern Glass Protection has been serving the South Florida area, including Boca Raton, for over 20 years. It is able to complete window tinting installation on most residences within just a few hours. People are able to gain the benefits of home window tinting immediately following installation. The company has a team of window tinting experts, and has earned an excellent reputation over the years.
Southern Glass Protection offers over 50 window tinting options, including a variety of frosts, designs, and gradients. Its lifetime warranty goes above and beyond what other companies provide. The company services all of South Florida, including the areas of Plantation, Doral, Weston, Oakland Park, Parkland, Fort Lauderdale, Boca Raton, and beyond. To get more information, obtain a 10% off coupon, or request a free quote, visit the site: https://southernglassprotection.com
About Southern Glass Protection
With over 20 years of experience, Southern Glass Protection is the leading window film company in the Boca Raton, Fla., area. The company offers professional residential and commercial window tinting services, helping customers to reduce energy bills, add style and privacy, and have UV protection. To get more information about the company, visit the site at: https://southernglassprotection.com
Source: Southern Glass Protection