Southern Glass Protection Expands Home Window Tinting Services in Delray Beach
Press Release
•
updated: Aug 19, 2021
Southern Glass Protection, a leader in window film services, now offering window tinting in Delray Beach, Florida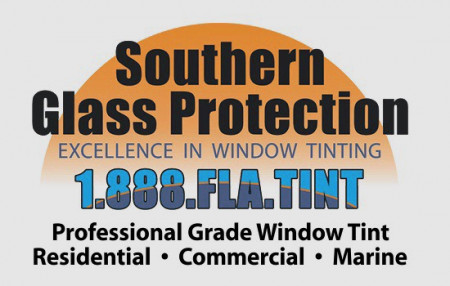 DELRAY BEACH, Fla., August 19, 2021 (Newswire.com) - Southern Glass Protection will now be offering professional residential window tinting services in Delray Beach, Florida. The company, which has been providing window tinting services throughout South Florida for over 20 years, will be expanding their operations in the area. They are offering a 10% discount to all new window tinting customers in Delray Beach. The family-owned and -operated company has a team available to provide expert installation at the convenience of the homeowner.
"We know window tinting services in Delray Beach are something people have been waiting for," explains Vince Ceraulo, president of Southern Glass Protection. "They know we have an excellent reputation and are experts in the field. We are happy to provide them with the service."
Southern Glass Protection has maintained a five-star reputation on Google reviews, as they have the highest commitment to excellent customer service. They offer a full line of window tinting options for Delray Beach residents to choose from. There are over 50 designs, including those with gradients, frosts, and designs, and the installation process takes just hours.
Many people in South Florida opt for residential window tinting for the many benefits it provides, which include UV protection, reducing heat and glare, improving design and appearance, improving energy efficiency, and adding comfort to the home. People can expect to get a return on their investment with the reduced electricity bills, as window tinting helps to keep the home cooler.
In addition to the cost savings that residential window tinting in Delray Beach provides, it also adds a layer of security. Window film prevents criminals from being able to peer inside, and it helps keep windows a bit safer during hurricanes. Window tinting customers can reap the benefits immediately, making it a valuable addition to any home.
"We are ready to help residents in Delray Beach with all their window tinting needs," added Ceraulo. "We offer the best customer service, a lifetime warranty that is transferable, and we are offering a new customer discount."
Southern Glass Protection offers a 100% lifetime warranty on their Vista Window Film. The warranty covers the film, parts, and labor, so that homeowners don't have to worry about peeling, cracks, adhesive issues, or demetallizing. The company has provided the best window tinting services in the areas of Parkland, Plantation, Doral, Weston, Fort Lauderdale, Oakland Park, Parkland, Boca Raton, and beyond.
About Southern Glass Protection
With over 20 years of experience, Southern Glass Protection is the leading window film company in the Boca Raton, Fla., area. The company offers professional residential and commercial window tinting services, helping customers to reduce energy bills, add style and privacy, and have UV protection. To get more information about the company, visit the site at: https://southernglassprotection.com
Source: Southern Glass Protection