Solar Cannabis Co. Announces Inaugural 'Solar Invitational' Disc Golf Tournament and B2B Networking Event at Maple Hill on Thursday, Sept. 15, 2022
Press Release
•
Aug 5, 2022
Massachusetts-Based Cannabis Operator to Host Industry B2B Mixer Featuring Food & Beverage, Live Music and Scramble-Style Disc Golf Tournament at World's Top-Rated Course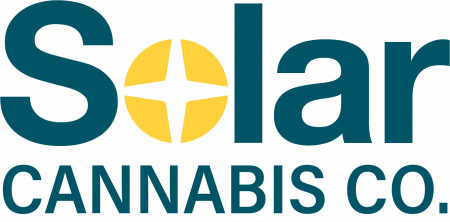 SOMERSET, Mass., August 5, 2022 (Newswire.com) - Solar Cannabis Co. (Solar) today announced its inaugural "Solar Invitational" Disc Golf Tournament and Cannabis Industry Networking Event at Maple Hill in Leicester, MA on Thursday, Sept. 15, 2022, from 2-8 p.m.
Solar (a leading vertically integrated cannabis operator in the State of Massachusetts) is set to launch its very own "Solar Invitational" - a cannabis industry disc golf tournament at Maple Hill, the world's top-rated course. The event will welcome all industry operators, vendors and advocates to partake in a scramble-style tournament while enjoying a cannabis-friendly environment with a wide variety of local food and beverage vendors and live music.
"We couldn't be more proud to bring a first-of-its-kind event centered around disc golf and cannabis to the greater Worcester community," said Edward Dow, CEO of Solar Cannabis Co. "We wanted to create a unique experience that would be inclusive of all operators, vendors and supporters within the cannabis industry and build it around a day of fun and competitive disc golf play."
The inaugural Solar Invitational is aimed to defy the stereotypical corporate outings and B2B networking events. Competition play is a mixed foursome comprising 18 total teams on Maple Hill's intermediate "reds course." There will be no shortage of opportunities to engage with high-minded individuals from all areas of the industry. Every attendee is guaranteed to leave with new, genuine connections, good conversation, some laughs, and a larger network.
"I really believe there's a distinct connection between cannabis and disc golf," said Dow. "We want everyone that will be attending to enjoy a relaxed, cannabis-friendly environment with great vendors, food and drink and live entertainment. Even if they choose to not participate in the tournament, they're going to have a great time and leave with some new connections within the industry."
The disc golf movement, which has been known to have evolved from the "hippie culture" in Southern California nearly 40 years ago, is now an established sport with millions of players and massively attended national and international tournaments. Over its evolution, the nature of the game has created an inclusive and casual sport where individuals who tend to seek an alternative to "the links" can play a more laid-back, but competitive game.
Those who wish to participate in the Solar Invitational disc golf tournament, inquire about sponsorship, or become a vendor can learn more here.
About Solar Cannabis Co.
Based in Somerset, MA., Solar Cannabis Co. (Solar) is a 67,000-sq.-ft., vertically-integrated cannabis operator that cultivates and produces recreational marijuana/marijuana-infused products. To date, Solar is unlike any indoor cannabis manufacturing facility in America. With a commitment to sustainable and innovative practices, Solar's flagship facility was designed to reshape the way cannabis is cultivated. Through the implementation of microgrid assets (solar arrays and high-efficiency, combined heat & power units), LED lighting and 90% water reclamation, Solar is able to produce premium cannabis while lowering its overall energy profile as well as generating over five megawatts (MW) of clean power on-site. Learn more at www.solarcannabis.co.
About Maple Hill
Maple Hill is a championship-caliber disc golf course located in Leicester, MA, which features multiple ponds, wooded holes, open fields and multiple changes in elevation. A four-course configuration ranging in length from 5,071' to 8,415', tests all levels of play, from beginner to professional. Maple Hill is home to one of the most coveted stops on the Disc Golf Pro Tour — "the MVP Open" — and has been ranked the #1 Disc Golf Course in the World by UDisc® in both 2021 and 2022. In addition, Maple Hill features its "Sap House," which is a complete Pro Shop where golf discs, bags, baskets, accessories, food and beverage are sold. In addition, the Sap House also features a second-floor clubhouse game room with vintage video games, pool table and a deck overlooking the 18th hole available to its patrons. To reserve a tee time and learn more, visit maplehilldiscgolf.com.
Source: Solar Cannabis Co.