Solar Cannabis Co. Officially Arrives in Rhode Island & Opens Its Adult-Use and Medical Dispensary Doors
Press Release
•
Mar 23, 2023
Massachusetts-Based Cannabis Operator Opens First Retail Dispensary in Warwick, RI, with Grand Opening Celebration Scheduled for Friday, March 31, 2023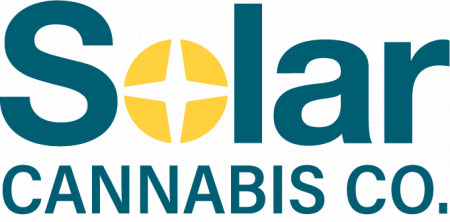 WARWICK, R.I., March 23, 2023 (Newswire.com) - Solar Cannabis Co. (Solar) - a sustainably driven, vertically integrated cannabis operator in the State of Massachusetts - today announced the official soft opening of its Warwick adult-use and medical cannabis dispensary and planned Grand Opening celebration on Friday, March 31, 2023. The new retail location is located at 65 Meadow St in Warwick. Solar's latest retail outlet will be its fourth location but will have a different approach from its operations in Massachusetts.
Much like its Massachusetts-based retail dispensaries, Solar Warwick was built to provide a unique and convenient shopping experience for adult-use and medical cannabis consumers alike. The location offers its patrons easy access to a wide variety of the finest products from the top cannabis cultivators and manufacturers in Rhode Island.
"We're thrilled to finally open our dispensary doors in Warwick," said Edward Dow, CEO of Solar Cannabis Co. "There are a lot of well-known operators right here in Rhode Island that have been cultivating and manufacturing some of the best cannabis products on the market for years. We're looking forward to providing an outlet for them to showcase their brands and their craft."
Solar's approach in Rhode Island is a shift from its existing presence in Massachusetts where its vertically integrated operations produce a range of premium, sustainably-grown cannabis and cannabis-infused products. What will not change in RI is Solar's commitment to its patrons. Solar is dedicated to providing each customer with a best-in-class retail experience where locating parking is never a challenge and each transaction is an easy-in, easy-out process.
"One thing we proudly hang our hat on in Massachusetts is prioritizing each customer's retail journey," said Dow. "Whether you're going into a dispensary for the first time or you're a seasoned shopper, it can sometimes be an intimidating and painstakingly-slow process. By solely focusing on retail in Rhode Island, we look forward to demonstrating our dispensary know-how and provide the best shopping experience in the State."
Solar is also dedicated to engaging philanthropic and charitable endeavors that positively impact its surrounding communities, organizations, groups, and individuals. Solar's outreach arm "Solar Shines" is an embodiment of Solar's primary mission, which is to cultivate a better future through cannabis. It initiates due diligence in order to reduce barriers and break down silos through various mediums, including fundraising, educational programming, and donated works of service. Solar believes that empowering others through education and good will is a key component to ensuring all efforts put forth will end with positive and measurable results, while making a sizable impact.
Following its soft opening, Solar Warwick will hold its Grand Opening and Ribbon Cutting Ceremony on Friday, March 31, 2023, at 11:00 a.m. The event is open to the public and will feature live music (Crooked Coast); showcases from 20+ RI cannabis vendors; food and beverage (provided by Cafe Tempo and Masa Taqueria), appearance by 98.5 The Sports Hub's Street Teamers; raffles, prize giveaways, and more.
For convenience, Solar offers online pre-ordering and dispensary pickup. Learn more information about products and place orders at www.solarcannabisri.com
About Solar Cannabis Co. Warwick
Solar Cannabis Co. Warwick (Solar) - one of the state's first adult-use cannabis retail operations - is conveniently located at 65 Meadow Street in Warwick, RI. The spacious dispensary features a wide variety of the finest products from the best cannabis cultivators and manufacturers in Rhode Island. Solar prides itself in its renowned customer service, allowing for an unmatched retail experience coupled with a smooth checkout process. Solar also offers ample parking for its patrons to ensure an easy-in and easy-out visit. To learn more, visit www.solarcannabisri.com
Source: Solar Cannabis Co.