Social Media Usage Soars as Australian Consumers Turn to Social for Brand Research
Press Release
•
Apr 21, 2023
Recent studies have shown that social media usage among Australian consumers has skyrocketed, as more individuals turn to social media for brand research.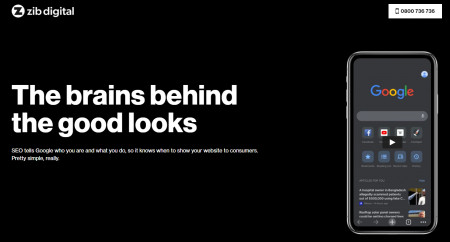 SYDNEY, April 21, 2023 (Newswire.com) - Social media usage in Australia is on the rise, with users aged 16 to 64 now spending an average of two hours and four minutes each day on social media, according to a recent report. Zib Digital, the leading digital marketing agency Sydney-wide, says this increase in social media usage reflects its changing use cases, with 61.5% of users aged 16 to 64 now seeing social media as a key source of information, up 5.9% on last year.
The report shows that nearly one-third of internet users conduct brand and product research on their social media feeds and one-quarter have discovered new products and services via social ads. Social media accounted for 31.5% of total ad spend in Australia last year. Facebook and Facebook Messenger remain in the lead but are closely followed by Instagram and TikTok, which has seen a significant 26.5% increase in usage.
According to Zib Digital, this shift in consumer behaviour has significant implications for businesses looking to stay competitive in today's digital landscape. As consumers increasingly turn to social media for brand research, it's more important than ever for businesses to have a strong online presence and engage with customers on social media platforms.
TikTok was the second most downloaded mobile app in Australia in 2022 and is also one of the mobile apps driving the highest in-app consumer spend. Zib Digital explains social media should be a key strategic focus for marketers as consumers are spending more time on social platforms to discover and research new brands and products.
As a leading digital marketing and SEO agency, Sydney businesses can rely on Zib Digital for help in optimising their social media presence and reaching customers through digital channels. Zib offers a range of digital marketing services, including search engine optimisation (SEO), social media marketing, paid advertising and email marketing. Their team of experienced digital marketing professionals is dedicated to helping businesses achieve their marketing goals and stay ahead of the competition.
By partnering with the leaders in digital marketing and SEO Sydney-wide, businesses can take advantage of the latest digital marketing techniques and strategies to reach their target audience and grow their brand.
For more information, visit Zib Digital online.
About Zib Digital
As a leading digital marketing agency, Zib Digital has helped grow businesses in a wide variety of industries, both in Australia and internationally, through clever online marketing.
Source: Zib Digital
Tags