Snappy Snoozers Inflatable Pet Bed the Newest Inflatable Technology
Press Release
•
May 17, 2016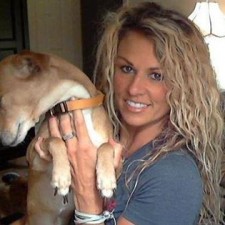 West Palm Beach, FL, May 17, 2016 (Newswire.com) - Roberta MacDowell, owner & creator of Snappy Snoozers pet beds came up with the idea when she was working two jobs and never had the extra time to wash and dry any of the pet beds that were on the market at the time.
" I always had down time without a pet bed, when washing and waiting for the beds to dry before I could put them out for my pets to use. In doing this, I would discover these beds would lose shape, size and then would start to fall apart, not to mention the difficulty I had trying to fit the cushion back in the encasing after washing it. Also, realizing that the cushion was not sterilized nor smelled clean. I really thought there has to be a better solution?" Then she created Snappy Snoozers Inflatable pet bed the newest inflatable technology. Snappy Snoozers pet beds are considered orthopedic and are great for pets that have incontinence issues as well as arthritis. They are easy to clean, waterproof and do not harbor fleas or ticks. Snappy Snoozers are designed with snaps along the inflatable mattress that is made from PVC. This feature & design has a pending patent and makes snapping and removing the quilts very easy. Each bed comes in a travel tote and includes 2 quilts, mattress and air pump. These pet beds are made to last and are also customizable with several variations for the replacement quilts. Snappy Snoozers is in the process of adding a larger size and additional inventory to their websites.
They have launched the products online as well as local pet boutiques. Snappy Snoozers has a bigger plan, as they plan for the Super Zoo Trade Show in Las Vegas Aug. 2016.
Source: Snappy Snoozers Inc.
Related Media