Snapforce Mail - Integrated Webmail Client for CRM Userbase
Press Release
-
updated: Aug 28, 2017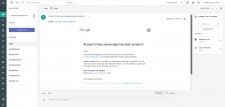 MAHWAH, N.J., August 28, 2017 (Newswire.com) - Snapforce CRM is proud to announce the release of Snapforce Mail, a fully integrated proprietary Webmail client that can be added on to your existing Snapforce CRM software. Snapforce Mail connects to your existing email account e.g. Gmail, Yahoo mail, office365, Outlook — even any inter-company mailbox will work, delivering a full web mail interface managed from within your Snapforce CRM account. According to Snapforce CEO, Richard Gabriel, "Users no longer need to leave their Snapforce to check email, eliminating unnecessary downtime."
Snapforce Mail includes two-way email sync functionality. With this feature enabled, Snapforce CRM will automatically sync new emails in both the inbox, and sent box with matching accounts, contacts, and leads. Snapforce scans your mailbox autonomously; when a new email arrives, the synchronization process occurs. This feature runs in the background and does not bog down your system's performance. If you choose to disable two-way mail sync, you can manually associate or link an email to an existing Account, Contact, Lead, Opportunity, or Case.
The mailbox interface is clean, intuitive and fast, very fast. Snapforce Mail is built entirely on asynchronous transactions; no reloading occurs when flipping through pages, or sending/receiving email, making for an excellent user experience. When reading your email, you'll have a sidebar showing which records are related to it. When clicking on a related record, you'll see the email listed in that record's activity timeline.
The end result is a completely synchronized email to CRM experience. Snapforce CRM has been gaining market share in the recent past and coupled with the release of Snapforce Prodigy, makes this release a noteworthy achievement. The growing CRM provider has been following a strategy to have all channels of communication natively integrated and with this release it appears they've achieved that; as phone, SMS, fax, and now email are all native features of Snapforce CRM. In May of this year, Gabriel was quoted saying, "We serve our customers in both a CRM vendor capacity and as a CSP; this gives us the unique advantage to land between all layers of communication in a business," something competitors have been struggling to do with AI, "but can come much easier and quicker for Snapforce, and the release of Prodigy lays the groundwork for it." Given that was months prior to today's release of Snapforce Mail, it looks like Gabriel is doubling down on his strategy.
Source: Snapforce
Share:
---
Categories: Cloud computing, Customer Relationship Management, Information Technology, Artificial Intelligence and Expert Systems
Tags: call center software, crm, crm email, crm intelligence, crm mail, crm mail sync, crm software, crm telephony, crm webmail
---