Smart Dong School is a New EduTech Company That is Developing Educational Programs and Services
Press Release
•
Nov 21, 2022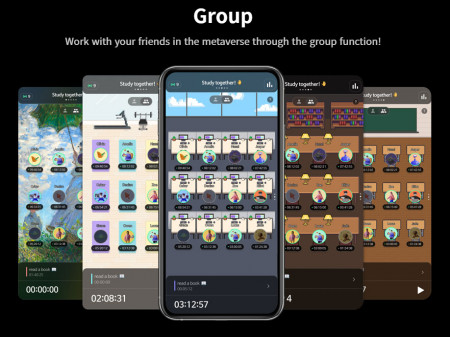 CYPRESS, Calif., November 21, 2022 (Newswire.com) - Smart Dong School is an EduTech company that provides support to society and individuals. Various educational programs and services are being developed by combining information and communication technology with education. These programs and services are designed to make the learning experience fun like a game. Major services include various lecture sites such as Haiti Dong School, Qualification Dong School, and English Dong School. Recently, it developed Dot Timer, a timer productivity management application based on metaverse and big data, together with Dot Planner and launched overseas. Also, Dot Biz, a cloud service, is also in service.
The development team is formed with some of the best technicians in the country who have won the grand prize at Samsung Electronics and IBM Hackathon in the past.
When Samsung Electronics launched its first smartwatch, Smart Dong School participated as a key partner in charge of education. On the day when the smartwatch was unveiled at Samsung Electronics' headquarters, the company was introduced as a partner company along with leading IT companies such as Naver and Kakao. They also participated in a cooperation program with Google Korea when development for Google Korea's Androidware was in process. As one can see, the company is formed with many experts with technical skills and experience to carry out large scale projects.
The company developed and released a prototype of the Dot Timer smartwatch version this year. Now the user's behavior and time are recorded through a smartphone. However, in the future, devices such as smartwatches will automatically recognize all of the user's behavior as they become more developed.
These days, smartwatches recognize and analyze healthcare information. It measures things like blood pressure and body fat. When swimming, it automatically distinguishes whether it is the backstroke or freestyle and they even record how much the wearer has moved. If the performance of these devices improve, it is expected to develop into a device that manages lifelogs through time tracking of users.
The Dot Timer app was created with such a future in mind. Although it is not quite there yet, it is planning to enter the medical field such as healthcare as well as education by utilizing big data and artificial intelligence technologies based on lifelog.
Source: SmartDong School