Small Businesses Are Benefiting From New Partnerships; Announce Strategic Partnerships With PressRelease.com
Press Release
•
updated: Sep 16, 2021
Strategic partnerships are the key to many small businesses' long-term success.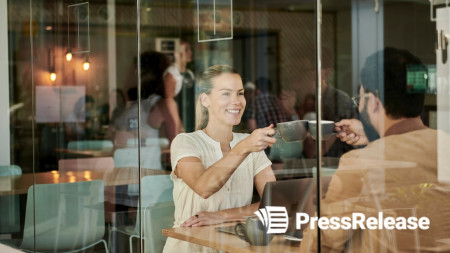 SARASOTA, Fla., September 16, 2021 (Newswire.com) - Partnerships are more important than ever for small businesses, creating new opportunities for them to grow their customer base and improve their business outlook. With PressRelease.com's simple and affordable press release distribution services, small businesses can announce new partnerships or share upcoming initiatives and opportunities to build future partnerships to team up with people who share like-minded goals.
"Partnerships almost always have mutual benefits for all parties involved," says Erik Rohrmann, COO at PressRelease.com. "They help create positive relationships and lead to new networking opportunities. There's also the potential for co-branding opportunities, which can do wonders for expanding your existing customer base. The third-party validation that comes from new partnerships contributes to developing trust around your business."
In many cases, strategic partnerships among small businesses can give them the edge they need to compete against larger companies. The two businesses can enjoy the benefits of assets, products, services and expertise in a certain area that they may not have at all currently.
For small businesses, partnerships can be easier to achieve versus larger corporations with the many legalities and red tape involved. They're a great way to make news, build new business relationships, and expose one's business to a completely new audience. With press release distribution, small businesses can make big news through announcing such partnerships and increase their bottom line in new ways.
PressRelease.com helps CEOs and business leaders improve their targeting and reach through its budget-friendly press release distribution services. To learn more about how to create newfound value through press release content, visit PressRelease.com.
About PressRelease.com
PressRelease.com provides simple, affordable press release distribution services to public and private companies through the most comprehensive networks and 1.8M media contacts.
Contact Information:
PressRelease.com
Media Relations
Office: 800-998-2927
Source: PressRelease.com
Tags