Silicon Valley Hair Institute, a Highly Rated Hair Transplant Clinic Serving San Jose and Environs, Announces New Blog About Non-USA Hair Transplantation
The Bay Area leader in hair transplantation, Silicon Valley Hair Institute has announced a new blog for San Jose residents about the hidden costs of searching abroad to try to cure thinning hair. The post is a cautionary tale about being cheap with respect to hair transplant surgery.
Press Release
-
updated: Mar 26, 2018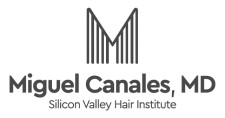 SAN JOSE, Calif., March 26, 2018 (Newswire.com) - Silicon Valley Hair Institute, the Bay Area's leader in robotic hair transplantation serving cites as diverse as San Jose, Oakland and Palo Alto, is proud to announce a new blog post on the perils of non-USA hair transplantation. The post cautions that while overseas hair transplant clinics may offer cheaper treatments in the short run, in the long term they may actually cost more. Women suffering from thinning hair or men experiencing baldness may not realize the difference between clinics in America and in other countries. The new blog post helps inform the Bay Area community about local vs. foreign hair restoration.
"Bay Area locals in San Jose, San Francisco or Palo Alto might be enticed by low-cost options offered overseas or across the border. It's important to know that cheap does not always mean better," explained Miguel Canales of Silicon Valley Hair Institute. "Hair treatments out of the country do not have to meet the same standards as U.S. hair transplant clinics. Patients should consider the long-term cost of poorly executed hair transplant surgery abroad."
Interested persons can review the new blog post at  http://siliconvalleyhairinstitute.com/considering-hair-transplant-need-specialist/. Those seeking information on San Jose hair transplant services can visit http://siliconvalleyhairinstitute.com/san-jose-hair-transplant/. Bay area locals searching for answers to hair loss may believe overseas discounted rates for a hair transplant could be equal to U.S. standards. Hair transplant treatment centers in other countries such as Mexico or India may not have to abide by the same licensing or quality rules. Cheaper treatments could equate with cheaper-quality tools and poorly trained surgeons.
IS CHEAP REALLY BETTER IN HAIR TRANSPLANTATION?
Here is background on this release. Overseas clinics can advertise hair transplant treatments at a fraction of the cost compared to American clinics. An overseas clinic promising a top-quality hair transplantation experience could entice a Bay Area resident to consider the trip. A package including a cheap flight and hotel stay might sweeten the offer. A Bay Area local could find the idea appealing, yet may need to consider the consequences of choosing to leave the country for hair treatments. If the result turns out to be less than expected, fixing the problem could take a toll on a personal budget. In order to have a procedure done right the first time, it may be best to consider visiting a top hair transplant clinic servicing San Jose, San Francisco or Palo Alto.
For this reason, Silicon Valley Hair Institute has released a new blog post. Overseas clinics can offer cheaper treatments, yet may not compare to results from a top San Jose hair transplant clinic. Licensing and training in other countries might not be equal to the caliber of standards required in the United States. A short drive to Foster City instead of an overseas trip could be worth the cost in the long run.
ABOUT SILICON VALLEY HAIR INSTITUTE
Silicon Valley Hair Institute (http://siliconvalleyhairinstitute.com/), under the leadership of top-rated California hair transplant surgeon Miguel Canales, MD, is one of the best facilities offering San Francisco Bay Area hair transplants. Dr. Canales provides the full range of advanced hair transplant and hair restoration procedures for Bay Area residents from San Francisco to San Mateo to Palo Alto. If one needs a hair transplant specialist, look no further than this Bay Area hair transplant center. Dr. Canales also performs female hair transplants for women and eyebrow restoration, thus offering the best hair transplant and robotic hair replacement options. Robotics include state-of-the-art ARTAS hair transplant technology. Call today to 650-551-1100 for a no-cost consultation or for more information, visit the website.
Source: Silicon Valley Hair Institute
Share:
---
Categories: Cosmetic and Reconstructive Surgery
Tags: Hair restoration, Hair Transplant, San Francisco, San Jose
---