Signals Announces the 6th Semi-Annual Spring Demand Gen Summit 2023
Press Release
•
Apr 19, 2023
Signals to host the Spring Demand Gen Summit, a live virtual event that will take place on May 17, 2023, featuring 30+ accomplished industry-leader speakers.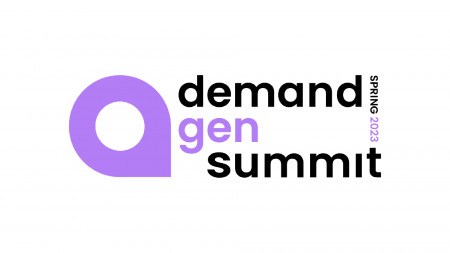 SALT LAKE CITY, April 19, 2023 (Newswire.com) - Signals, the leading AI marketing tool to interpret buyers' digital demeanor, today announced it will be hosting the Demand Gen Summit. The Summit will be a one-day event with over 30 live and exclusively pre-recorded speaker sessions.
The speakers at the Demand Gen Summit are among some of the most successful and innovative leaders in the business space. They will cover a range of topics, including "Drive Demand," "Engage Demand," and "Close Demand," where they'll reveal the latest growth trends and actionable strategies being used by some of the world's leading organizations.
The following speakers are among those who will be featured at the Summit:
G2 Co-Founder and CEO Godard Abel
Signals Co-Founder Billy Bateman
Sendoso CEO Kris Rudeegraap
Triblio Founder Andre Yee
Women in Sales CEO Alexine Mudawar
SDR Defenders Co-Founder Nikki Ivey
Mindcurrent Co-Founder and CEO Sourabh Kothari
Clickvoyant CEO Mia Umanos
Strategicabm CMO Declan Mulkeen
The event will be broadcast from demandgensummit.com, YouTube and LinkedIn, providing attendees with a convenient and accessible way to participate from anywhere in the world. In addition to the speaker sessions, attendees will have the opportunity to network with other executives and learn about the latest products and services from leading vendors in the space.
"We are thrilled to host the Demand Gen Summit and bring together some of the brightest minds in the industry to share their insights and expertise," said Billy Bateman, co-founder of Signals." This event will be an incredible opportunity for marketing, sales, and operations executives to gain a competitive edge and stay ahead of the curve."
Registration for the Demand Gen Summit is now open. For more information and to register, please visit demandgensummit.com
About Signals:
Signals is the first of its class as a Signal Marketing solution that helps businesses create highly qualified leads through AI. This allows businesses to cut through the noise and better deploy their marketing automation and one-to-one sales motions. Signals is trusted and used by industry-leading tech companies such as ObservePoint, OpenTable, DOMO, Pantheon, and more. Signals has helped its customers create highly qualified leads by using AI to interpret the buyer's signals. Learn how businesses are using Signals at getsignals.ai.
Source: Signals