Shopping Cart Elite CEO Endorses New Crypto E-Commerce Project Chimpion
e-Commerce veteran will also serve as an advisor
Press Release
-
updated: Dec 28, 2018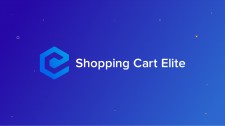 TALLINN, Estonia, December 28, 2018 (Newswire.com) - Igor Soshkin, CEO of Shopping Cart Elite, has announced his endorsement of new e-commerce coin Chimpion. This endorsement follows Shopping Cart Elite's transfer of the software code for its cryptocurrency e-commerce platform to Chimpion in an effort to catalyze global adoption of crypto e-commerce.
"As an e-commerce platform with customers around the world, we recognized the advantages of cryptocurrency early. We saw significant potential for cryptocurrency to play an important role in the future of e-commerce," said Igor Soshkin, CEO of Shopping Cart Elite. "Chimpion will advance the cryptocurrency movement and make it easy for people to use digital cash for purchases in their day-to-day lives."
Soshkin co-founded Shopping Cart Elite in 2007 and has since become a key force in driving adoption of cryptocurrency for business. He has also served as a lead advisor for Bitcoin Diamond (BCD) and Bitcoin Gold (BTG), both of which have played important roles in driving cryptocurrency adoption with their respective BCD Pay and BTGPay initiatives.
The crypto e-commerce platform, which will serve as the basis for Chimpion, was developed based on Shopping Cart Elite's popular enterprise e-commerce platform and is customized to address the challenges of selling with crypto. Soshkin will also lend his experience as an advisor to Chimpion.
Consistent with Shopping Cart Elite's mission of empowering small and medium-sized businesses, Chimpion is designed for simple and profitable adoption by merchants of all sizes. The platform is already being used by retailers, including Marks Jewelers, Mahone's Wallpaper Shop, NewParts and Rosetta Coffee, who are accepting cryptocurrency payments for their products. The Chimpion ecosystem will also feature the Chimpion Wallet, which is based on the recently announced BCD Pay Wallet and will include multiple automatic stablecoin conversion options, including Gemini Dollar (GUSD).
About Shopping Cart Elite
Shopping Cart Elite is an enterprise e-commerce platform that provides businesses with various automation tools to run more efficiently. The company prides itself on being a one-stop shop that does not require third-party applications in order to have marketing and SEO tools for business.
Recently, Shopping Cart Elite has developed an advanced e-commerce platform designed specifically for cryptocurrency. This platform has already served as the basis for BCD Bazaar and has been adopted by several merchants, including Marks Jewelers, Mahone's Wallpaper Shop, NewParts, and more.
About Chimpion
Chimpion is a cryptocurrency e-commerce platform that enables any merchant to begin accepting cryptocurrency payments online. By holding Chimpion (CHIMP), merchants can gain access to Chimpion's robust crypto e-commerce platform for free, without needing to pay a monthly subscription fee. Chimpion was developed using technology from Shopping Cart Elite, Paytomat and Bitcoin Diamond (BCD) and combines comprehensive e-commerce features with convenient payment processing.
Chimpion's primary goal is to drive the adoption of cryptocurrency as a payment solution by operating a rich e-commerce platform centered around digital assets. New startups and established merchants alike can become part of Chimpion's vast network to take advantage of its fast and affordable transactions and user-friendly infrastructure.
Source: Chimpion
Share:
---
Categories: e-Commerce
Tags: adoption, bitcoin, bitcoin diamond, blockchain, chimpion, cryptocurrency, digital assets, e-commerce, ecommerce, igor soshkin, shopping cart elite
---