Shining Mountain Waldorf School Launches 'WE Talk' Podcast With Nita Davanzo
Biweekly episodes explore the role of Waldorf Education in helping children thrive in and positively impact a complex, fast-changing world; now available on iTunes.
Press Release
-
updated: Jun 5, 2018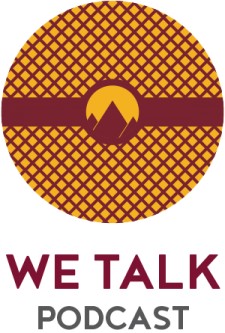 BOULDER, Colo., June 5, 2018 (Newswire.com) - Shining Mountain Waldorf School today announced the launch of the "WE Talk" podcast, which consists of short conversations with alumni, parents, educators, and diverse thought-leaders. The objective of the podcast is not only to explore the value of Waldorf Education in helping children prepare to meet our world's challenges but also to hear first-hand success stories of adults whose lives have been greatly formed by this education.
"Parents all over the world are wondering how to best prepare their children to thrive in a time of unprecedented cultural and technological change," said Jane M. Zeender, School Director. "Over half of children now entering school will work in jobs that don't currently exist. Waldorf Education, with its focus on the healthy development of the whole human being, is uniquely poised to host a conversation about how to help children grow up to lead meaningful lives and serve the world in truth, beauty, and goodness."
In one of the podcast's first episodes, Melanie Reiser, Executive Director of Membership at the Association of Waldorf Schools of North America, discussed the differences between Waldorf Education, Montessori and public education, and why Waldorf Education is more relevant today than it was 100 years ago.
"I go back to a quote from Steiner … 'Our highest endeavor must be to develop free human beings who are able of themselves to impart purpose and direction to their lives,'" said Melanie. "I think society, and parents, and children themselves really want that."
WE Talk can be listened to on Shining Mountain Waldorf School's website at https://shiningmountainwaldorf.org/wetalk, on iTunes, SoundCloud, and Patreon. Transcriptions of each episode are also provided on the school's website.
Additional episodes currently available feature guests covering various topics, including:
Dr. Richard Freed, Child Psychologist and author of the acclaimed book, "Wired Child: Reclaiming Childhood in a Digital Age", on cultivating healthy relationships with family, school, and screens.
Jason Pogacnik, Officer at NATO Defence Investment Division, shares his perspective on navigating diverse communities, international consensus building, and work-life balance.
Jordan Jacobsen, Attorney, recounts the benefits and results of "slow learning" in a fast-paced world, building strong and healthy relationships, and the development of compassion and empathy.
Ann Orsinger-Olson, Ph.D. and Teacher, reflects on education — from public schools to Waldorf schools — and provides insights into Waldorf students' academic strengths.
"The launch of WE Talk is incredibly timely. Waldorf Education is the fastest growing educational movement in the world and it needs a voice," stated Nita Davanzo, host of WE Talk. "As the dialogue around the pace and scale of change in our world and the place for technology in raising our children continues, we're excited to explore the value of Waldorf Education in helping prepare children to meet the challenges that lie ahead."
Future episodes are scheduled to be released on a bi-weekly basis. To listen to the first episodes of the "WE Talk" podcast and read transcripts, visit https://shiningmountainwaldorf.org/wetalk.
About Shining Mountain Waldorf School
Shining Mountain Waldorf School is a fully accredited Pre-K-12 independent Waldorf school with a current enrollment of 300 students (70 in the high school) for the 2017-2018 school year. A full Waldorf curriculum is offered, including two world languages (Spanish and German), woodworking, handwork, movement, orchestral music, and chorus. All full-time faculty members are Waldorf-trained teachers and represent a rich spectrum of life experiences along with strengths as Waldorf educators. For more information, please visit http://shiningmountainwaldorf.org.
About Nita Davanzo
Nita Davanzo is a Waldorf School graduate, attending Shining Mountain Waldorf School from K-12. After studying Theater and English at Barnard College, Nita worked as an actor, director, violinist, and teacher in London, San Francisco, Los Angeles, Boulder and Santa Barbara. She holds an MFA in Contemporary Performance from Naropa University and is the Creative Director and Founder of DogStar Theater Company. When not directing, Nita works with both young adults and adults as a counselor and life coach. As host of WE Talk, Nita brings her skills and experience with performance together with her passion for supporting others to find their purpose in the world.
If you would like more information about this topic, please contact Mary Eaton Fairfield, SMWS Admission and Marketing Director, at (303) 951-8579 or email at maryf@smwaldorf.org.
Source: Shining Mountain Waldorf School
---
Categories: Education
Tags: Education, Independent Schools, K through 12, Private Schools, Waldorf Education, Waldorf Schools
---