Share Box Launches 'VR Branch', a Platform That Enables the Financial Services of Tomorrow
Press Release
•
Nov 21, 2022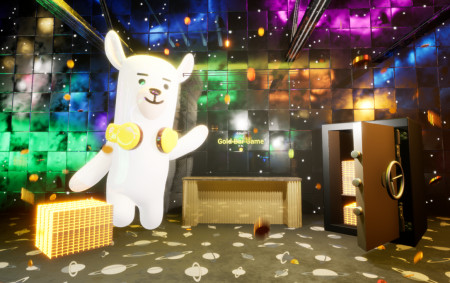 CYPRESS, Calif., November 21, 2022 (Newswire.com) - Share Box is a company that produces VR (Virtual Reality), AR (Augmented Reality), and Metaverse Content Based on Culture and Education. They have launched a platform "VR Branch", which is a platform that enables future financial services of tomorrow through VR, and has completed the second testbed stage currently.
In this metaverse space, users can use remittance transactions and various banking services as well. Share Box also recently participated in the MWC 2022 in Las Vegas, USA, with this service and attracted visitors' attention.
In addition, Share Box completed the VR astronomical education content "Space Expedition" at the end of October. "Space Expedition" is a realistic space experience content including interactions.
It consists of experiencing various spaces inside the spacecraft and completing missions through various interactive content.
On the other hand, the previous work, "Let's Play, Universe" is VR 360 astronomical education content that focuses on educational value rather than a form of game such as "Space Expedition".
It maximizes the immersive experience and educational effects by reducing interaction processes, and uses character instructors to teach astronomy anytime, anywhere beyond limit.
Also, Share Box participated in the GITEX GLOBAL 2022 in Dubai last October with this space-related educational content. Share Box successfully completed its participation in the exhibition by advancing to the semi-final in the 'Supernova pitching challenge'.
Share Box said, "In 2023, we will focus on developing five-sided interaction service technology. This technology is producing content that responds to wall and floor touches of users in space by recognizing the movement of them simultaneously through sensors and projectors."
Share Box, founded in July 2015, is a company that produces VR (Virtual Reality), AR (Augmented Reality), and metaverse content with the goal of "Realizing a more perfect future than reality with technology." Share Box is producing content, developing solutions, and future technologies based on culture and education.
http://www.ssharebox.com/eng/home
Source: Share Box