Shaked Law Firm's Leads Personal Injury Compensation for South Florida Plaintiffs
Press Release
•
updated: Jan 5, 2018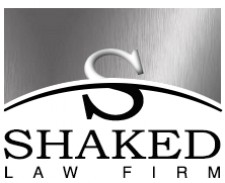 Miami, FL, January 5, 2018 (Newswire.com) - Shaked Law, South Florida's leading group of personal injury attorneys, have netted their plaintiff's millions of dollars in 2017 alone. This staggering statistic has led to Shaked Law Firm being consistently voted as one of the best Florida personal injury firms. Shaked Law Firm represents clients involved in motorcycle accident Miami, truck accident attorney Miami, boating accident attorney Miami, wrongful death attorney Miami, and they are also leading medical malpractice lawyers.
"We never settle for our clients – we fight until we get the best possible compensation package. Dealing with a personal injury is traumatic and overwhelming to begin with – which is why we zealously advocate for our clients' rights by not backing down to the insurance companies," stated Sagi Shaked, Esq., Principal and Founding Attorney of Shaked Law Firm.
Tragic accidents can cost more than the initial surgery or hospitalization. Experts conclude that the cost of an accident continues long after an accident. Most victims are subjected to loss of job income, long-term emotional and psychological disturbances, and possible physical handicaps.
"If you or a loved one has been involved in a car accident, medical malpractice, or another serious injury, it is imperative that you connected with a licensed personal injury attorney that can fight for your rights and your money," remarked Shaked.
About Shaked Law Firm, P.A.
Shaked Law Firm, P.A. provides superior representation for personal injury, medical malpractice, or vehicular accidents in Miami. Mr. Shaked was one of the youngest lawyers in the United States to achieve a multi-million-dollar verdict for a single personal injury lawsuit. Furthermore, in 2017, Mr. Shaked obtained a $12,200,000 settlement for his client in a vehicular accident case.
Source: Shaked Law Firm
Additional Links