SGEi Welcomes Chuck Filliettaz as the New Vice President of Purpose and Possibilities
Press Release
•
updated: Jun 14, 2019
A global consulting and training company welcomes a new addition to their team.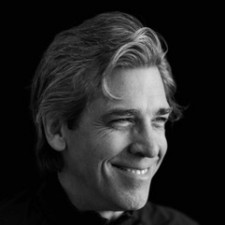 LAS VEGAS, June 13, 2019 (Newswire.com) - ​​SGEi, a global consulting and training company, is expanding its team with the addition of Chuck Filliettaz as the vice president of purpose and possibilities. Chuck Filliettaz, formerly of The SeaChange Agency, will oversee the design and development of SGEi's new employee experience (EX) platform and programming. "For years, we have advised clients on how to provide the best customer experience (CX), and one constant holds true—your EX is the defining indicator of your CX. So, we are excited to offer service-focused organizations a comprehensive set of online training, tools, and solutions to support a strong service culture and the delivery of great customer service," said SGEi's founder and CEO, Shane Green.
Filliettaz brings a depth of practical knowledge from his entertainment background, founding and growing a $40 million tech company that worked with every major studio, network, and streaming service before exiting in 2013. "In 25 years of growing and managing competitive creative teams, we found that developing our employees' emotional quotients was as important as training their technical skills...not to mention a whole lot of fun," said Filliettaz. "I am so excited to be given this chance to develop programming to help clients in multiple industries improve the EX, and subsequently, the culture within their companies."
Filliettaz also brings expert knowledge of managing multigenerational workforces in an ever-competitive marketplace. He asserted, "To be at all competitive today, companies large or small must deliver an excellent employee experience. If you don't, they will find another company that will. Employees aren't just looking for high pay and benefits anymore (they can find that at most places). Employees want to feel a sense of purpose and connection in what they do and specifically, for whom they do it." With the SGEi consulting and creative teams, Filliettaz will work on delivering solutions and services, often reserved for Fortune 500 companies, to any business where excellent CX is a concern and competitive need.
Shane Green believes the combination of SGEi developing learning experiences and leadership workshops, while consulting for some of the biggest brands on service culture, has provided SGEi with the ideal mix of solutions and content to elevate a company's service culture and employee experience. Green stated, "I am excited for Chuck and the team to extend our expertise, products, and services to more industries, specifically healthcare and entertainment in the near future."
About SGEi: SGEi is a consulting and training company that specializes in changing the mindset and elevating the habits of frontline staff, supervisors, and managers across multiple industries. Founded by the world-renowned speaker, author of Culture Hacker, and host of Travel Channel's Resort Rescue, Shane Green, SGEi has established itself as an international leader in service, sales, and leadership training and communications. SGEi partners with brands in the hospitality, automotive, sports, entertainment, retail, healthcare, financial services, and airline industries, designing and delivering learning experiences for classroom and online platforms. Contact us at connect@SGEinternational.com.
###
Source: SGEi