Sexton Advisory Group's Best Tips for Making Good on Those 2021 Financial Resolutions
Financial Consultant Steve Sexton Helps Americans Stick to Their Financial Savings Goals
Press Release
-
updated: Jan 19, 2021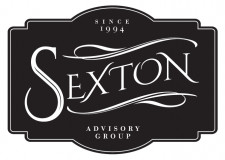 SAN DIEGO, January 19, 2021 (Newswire.com) - After a year like 2020, Americans are ready for a clean slate and are feeling optimistic about keeping their New Year's resolutions for 2021. Among the top resolutions made this year: a desire to live more economically. To help, Steve Sexton, financial consultant and CEO of Sexton Advisory Group in San Diego, California, is sharing his best tips to empower Americans to make good on their financial resolutions.
Get educated. According to Sexton, the first step toward saving more money and living more economically, in general, is educating yourself on potential services, strategies and financial products. He suggests browsing the Consumer Financial Protection Bureau's consumer education tools, which provide a wealth of information on loans, debt, mortgages, savings, and more. 
Find an accountability partner. "A great way to prioritize your financial goals and also ensure they are realistic and manageable is to make a list and share it with someone your trust," says Sexton. "Ask them to remind you should you fall off track and encourage you when you are succeeding."
Make a plan. Once you've listed out your specific financial goals, Sexton recommends creating actionable steps towards achieving them. "I like to go one step further and actually schedule those action items into my calendar, so I'm even more likely to follow through."
Revisit your monthly budget often. "Small expenses add up," says Sexton. To keep financial resolutions on track, Sexton advises individuals to look over their monthly expenses regularly to ensure they are not still paying for any unused/underused services or products. "Always check in and ask yourself if there are any places you can cut back? Is there a way to get this service at a lower rate? Is there an app or subscription I'm paying for but not using?"
Automate savings. After deciding on a comfortable amount to save each month, Sexton suggests automating those savings into designated accounts to prevent any backslide on your goals. "Set up different accounts that correlate with your different goals, such as an account for travel, another for emergencies, another for a down payment on a home, retirement, etc. Next, automate your desired savings into those accounts each month."
Update your beneficiaries. "After all that hard work setting financial goals and actually putting them into action, you want to make sure your loved ones stand to benefit should anything happen," says Sexton. "Be sure to review your beneficiaries on your retirement and life insurance accounts, as well as bank accounts, wills, and other financial accounts to make sure they are still in accordance with your wishes."
For more information on Sexton Advisory Group, please visit https://www.sextonadvisorygroup.com/.
Source: Sexton Advisory Group
Share:
---
Categories: Personal and Family Finances
Tags: budget, debt management, finance tips, financial advisor, financial goals, financial resolutions, investment planning, retirement, Sexton Advisory Group, Steve Sexton
---