Sexton Advisory Group Shares Seven Steps to Building a Strong Savings Plan
Financial Consultant Steve Sexton Reveals Best Ways to Save Amidst a Pandemic
Press Release
-
updated: Oct 15, 2020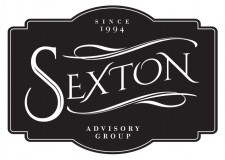 SAN DIEGO, October 15, 2020 (Newswire.com) - According to the Federal Reserve, most Americans don't have enough savings to cover a $400 emergency, let alone save for retirement, vacation or a down payment on a home. Steve Sexton, financial consultant and CEO of Sexton Advisory Group in San Diego, California, recently shared a seven-step plan to help Americans build a strong savings plan in 2020.
1.    Find out how much money is spent on a monthly basis. Sexton recommends recording all monthly expenses into a spreadsheet. "Your list should include all debt payments, insurance payments, mortgage or rent payments, monthly utilities, cable and cell phone bills, medical expenses, leisure spending, gas and car payments, tuition, and anything else you spend money on regularly," says Sexton. "If some of these bills are paid annually, divide them up into a monthly expense so you can arrive at a monthly total for everything."
2.    Compare the monthly total with net income. Anything extra is the amount that can immediately be dedicated to saving. "Many people will be shocked when they see how out of balance their spending is when weighed against their incoming funds," says Sexton. 
3.    Cut back on spending. Sexton recommends looking at areas like social spending first, where there may be plenty of opportunities to find free or low-cost alternatives to events and dining. He also recommends reassessing apps and/or subscriptions that either don't get used at all or aren't used often enough. Meal planning is another helpful tool Sexton has seen lead to successful savings. "Small cutbacks in many little places can add up to a lot of savings," he says.
4.    Set goals. Sexton advises people to divide goals into two categories: short- and long-term. These might include savings for an emergency, a down payment on a home, a kitchen remodel, vacation and, of course, retirement.
5.    Leverage the appropriate tools for what is being saved. In essence, people need to ensure they are getting the most savings possible toward their goals. This means looking at different savings pathways and weighing those rates of return. "A massive asset accumulation event, such as retirement, may benefit more from stock options or mutual funds," says Sexton, "whereas a more short-term goal, like a housing remodel, will likely do better in an easy-to-access savings account."
6.    Prioritize savings goals and automate payments. Once goals have been settled upon, Sexton recommends listing them in order of priority and then automating payments into those accounts accordingly.
7.    Watch for growth and adjust when needed. "Smart financial decisions have a direct impact on your quality of life," says Sexton. "Be sure to check in on your savings plans regularly and make changes in accordance with your current needs and financial standings."
For more information on Sexton Advisory Group, please visit https://www.sextonadvisorygroup.com/.
Source: Sexton Advisory Group
Share:
---
Categories: Personal and Family Finances
Tags: 401k, coronavirus, covid-19, financial advisor, investing, IRA, money management, personal finance, retirement planning, savings, Sexton Advisory Group, Steve Sexton
---