Sexton Advisory Group Shares Best Practices for Building an Emergency Fund
Financial Consultant Steve Sexton Helps Americans Financially Prepare for Unexpected Events
Press Release
-
updated: Sep 16, 2020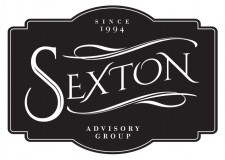 SAN DIEGO, September 16, 2020 (Newswire.com) - Faced with unemployment, record-breaking natural disasters, and growing uncertainty, many families and individuals may find it necessary to dip into their emergency funds as 2020 continues to unfold. In fact, in the past year, 28% of Americans have experienced a financial emergency and a third are still paying off debts from a previous crisis. Steve Sexton, financial consultant and CEO of Sexton Advisory Group in San Diego, California, is laying out four strategies for building a proper emergency fund.
1.    Keep your savings account and emergency fund separate. Sexton emphasizes the importance of having both a savings account and emergency fund to ensure all bases are covered. While a savings account should house funds meant to go toward a certain goal, such as schooling, a new car, or a kitchen renovation, an emergency fund should be strictly reserved for unforeseen crises, such as health problems, broken bones, home damage, and of course, unemployment.
2.    Calculate your critical expenses. In order to know how much money to save for an emergency fund, Sexton recommends calculating your "critical expenses," such as rent/mortgage payments, utilities, food costs, insurance bills, and other necessary monthly bills. Once you determine that amount, he suggests multiplying that number by three to six to arrive at smart number goal for your emergency fund. 
3.    Start building an emergency fund today! Make an emergency fund a priority, even above a savings account and even when times are tough. Sexton advises individuals who are unsure they have the spare funds to direct to such a fund to reassess their credit card statements for the past three months. "Eliminate all non-essential expenses, such as apps, Starbucks, etc., and shop around for competitive auto, home, and health insurance options at a lower cost," says Sexton. "Even if you have to save at a slower pace; even if it's only $25 a week, it is important to make an emergency fund a top priority."
4.    Invest your emergency fund. According to Sexton, the best place to store your emergency fund is in a short-term, low interest, principal-protected account that can be accessed as needed. 
For more information on Sexton Advisory Group, please visit https://www.sextonadvisorygroup.com/
Source: Sexton Advisory Group
Share:
---
Categories: Personal and Family Finances
Tags: emergency fund, financial advisor, financial planning, personal finance, retirement planning, Sexton Advisory Group, Steve Sexton
---