Sexton Advisory Group Provides Top Questions to Ask When Considering a Continued Care Retirement Community
Financial Consultant Steve Sexton Helps Baby Boomers Decide Where to Retire
Press Release
-
updated: Oct 8, 2020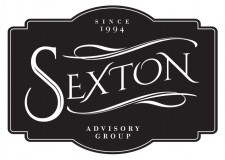 SAN DIEGO, October 8, 2020 (Newswire.com) - In the next 20 years, the number of households with people aged 80 and over is expected to double, according to Harvard's "Housing America's Older Adults" report. Where these individuals will live will have a direct correlation with how they will live. To help ensure a happy retirement, Steve Sexton, financial consultant and CEO of Sexton Advisory Group in San Diego, California, is sharing the top questions to ask when considering a move to a continued care retirement community (CCRC).
1.    What is the financial impact of a CCRC? 
Most CCRCs are designed for upper/middle-income homeowners looking to sell their home and buy in. Depending on the grounds, facilities, and amenities offered, a CCRC can range from $600,000 to upwards of $2 million. Sexton recommends potential residents learn about all financial options, including what type of refund (if any) is offered to you or your heirs should you leave or pass away. "It's also important to fully comprehend your monthly fees and what they include," says Sexton. 
2.    How much will the monthly fee increase with inflation?
Sexton advises individuals to sit down with their financial advisor to make certain a CCRC is affordable in the long-term, inflation included. "Be conservative with regards to your annual rate of return," he says.
3.    What happens if you outlive your plan/run out of funds to pay for the CCRC?
"Some CCRCs might be okay with this because of a non-refundable entrance fee, while others might require an heir to co-sign for you," says Sexton. "Whatever the policy, it is important you prepare for and accept the scenario in advance."
4.    What other organizations are associated with your CCRC and are they financially sound?
Sexton suggests looking into a CCRC's financial statement to ensure they are not overleveraged and have the ability to pay their bond interest. "If you are not sure how to read through this financial statement," says Sexton, "then share it with a financial advisor who does."
5.    What happens if your spouse is in need of a different level of care?
From a financial perspective, it is always important to plan for the unexpected. "You'll want to inquire about any potential fee increases should an unforeseen health event happen and be sure you are able to afford that shift," explains Steve.
6.    Is a CCRC truly a good fit for you?
"Take time to understand the activities offered, transportation options, travel opportunities (and additional expenses), and get a feel for the people living there," says Sexton. "If possible, spend a weekend there to see how you fit in." 
For more information on Sexton Advisory Group, please visit https://www.sextonadvisorygroup.com/.
Source: Sexton Advisory Group
Share:
---
Categories: Personal and Family Finances
Tags: assisted living, CCRC, financial advisor, financial planning, retirement community, retirement planning, Sexton Advisory Group, Steve Sexton
---