Sexton Advisory Group: 5 Practical Financial Resolutions for 2022
Press Release
•
Jan 6, 2022
Financial Consultant Steve Sexton Outlines Simple Steps to Make Good on Your Financial Goals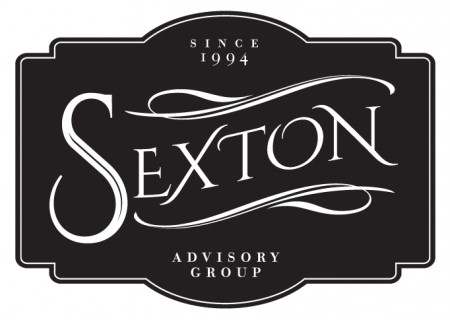 SAN DIEGO, January 6, 2022 (Newswire.com) - New year, new financial goals. In the spirit of improving financial fitness in 2022, Steve Sexton, financial consultant and CEO of Sexton Advisory Group in San Diego, California, shares his practical tips to empower individuals to stick to their financial resolutions this year.
Cultivate a healthier relationship with money. "As we develop our financial resolutions for 2022, take pause to assess what type of relationship you have with money," says Sexton. "In many cases, having a healthy relationship with money starts with having a good relationship with yourself - this means investing in your health and mental well-being, and setting yourself up for financial safety and success in the long run."
Revisit your budget, debts and investments at least once a quarter. To keep financial resolutions on track, Sexton recommends looking over your monthly expenses quarterly to ensure you're on track. "Checking in with your budget, debts, and investments quarterly will prevent major costs from slipping through the cracks," says Sexton. "While this can be a tedious exercise for many people, think of it as an act of self-care for your future self. Having a quarterly snapshot of your financial situation puts you in the best position to reach your financial goals."
Improve your credit score. "A formidable credit score can take you far in life, especially when saving money on interest," says Sexton. "The most effective way to improve your credit score is to pay off your credit card balances in full every month. If this isn't possible, create a plan to pay down your debts and stick to it."
Get your estate plan in order. After an unpredictable pandemic year, planning for unexpected events is more important than ever. "It is a hard truth to accept, but it's likely many of us will get sick or become temporarily disabled," says Sexton. "I encourage individuals to prepare for these inevitable scenarios financially and legally by consulting with a financial planner and/or an attorney to file the appropriate documents, including a will, trust, real estate deeds, and a beneficiary designation."
Protect your money from inflation. The cost of goods in the U.S. has been increasing; in fact, The Consumer Price Index was up by 6.2% in 2021, the steepest increase in decades. "Despite the unpredictability of the past two years, there's one thing we can predict with certainty - inflation will impact your finances this year," says Sexton. "Protect your money from inflation by diversifying your portfolio and investing in entities that rise with inflation, like real estate and commodities."
For more information on Sexton Advisory Group, please visit https://www.sextonadvisorygroup.com/
Source: Sexton Advisory Group