Sera-Brynn Appoints New CFO
Press Release
•
updated: Apr 29, 2020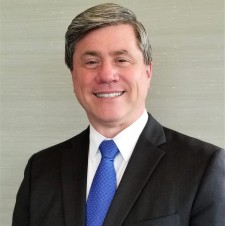 SUFFOLK, Va., April 29, 2020 (Newswire.com) - ​​​​Global cybersecurity firm Sera-Brynn, LLC announced today it has promoted Mr. Samuel P. Morthland, an original investor, to the role of Chief Financial Officer, effective immediately. Mr. Morthland will provide strategic leadership to the finance, human resource, operations support, and marketing functions, as Sera-Brynn pivots to support the deployment of its new leading-edge endpoint protection program, CHECKLIGHTTM.
"I am looking forward to working with our multidisciplinary team of talented professionals to create new and innovative ways to support our company and especially our people. They help our clients tackle sophisticated critical cybersecurity challenges and are essential to the successful launch of our new product, CHECKLIGHT. I look forward to guiding them on this journey," states Sam Morthland.
Morthland brings over 30 years of operations executive, senior managing consultant, and program manager experience in integrating client support and corporate business operations, ensuring profitability and expanding client footprint of large programs providing tech-enabled services, requirements assessment, and business process reengineering across industry and government. He served in the U.S. Air Force for 21 years in the Special Operations community, retiring in 2009 as an Assistant to the Assistant Secretary of Defense for Special Operations and Low Intensity Conflict.
"Sam is the perfect utility player to help us take our nine-year evolution from audit and advisory services to CHECKLIGHT across the finish line. His experience managing complex corporate budgets as well as his wide range of operational business skills are incredibly powerful assets as we shift our business model and significantly accelerate our growth," states Rob Hegedus, Sera-Brynn Chief Executive Officer.
About Sera-Brynn
Sera-Brynn, a cybersecurity firm, offers CHECKLIGHT™ to protect businesses and individuals against cyber threats. CHECKLIGHT is an innovative endpoint monitoring service that combines state-of-the-art security technologies, threat intelligence, an insurance-backed cyber threat warranty, and Sera-Brynn consulting expertise. CHECKLIGHT was specially created through partnerships with the financial services and insurance industries to reduce cyber risk.
Founded in 2011 by former members of the U.S. intelligence community, Sera-Brynn partners with some of the world's most respected and recognized brands to help them secure their infrastructure and meet cybersecurity compliance requirements.
Social Media: Twitter | LinkedIn | YouTube | Facebook
Contact us at 1-757-243-1257 or press@sera-brynn.com.
Source: Sera-Brynn
Tags
Additional Links