Senior Care Authority Announces the Opening of New California Franchise Location
Press Release
•
updated: Feb 15, 2021
The new Senior Care Authority® location will serve Chino Hills, Chino, Eastvale, Diamond Bar, Brea, Pomona, and Montclair.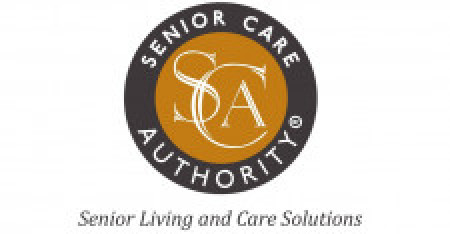 CHINO, Calif., February 15, 2021 (Newswire.com) - Senior Care Authority®, an eldercare consulting and assisted living residential placement services franchise, announced today the recent opening of a new franchise location in California. Owners Nilesh and Sree Bharadwaj aim to ensure that their patients receive the quality of care that they deserve.
The duo brings 20 years of experience in healthcare IT and hospital systems. They have worked as consultants, business and management analysts, custom application developers and solutions providers focused on hospital systems and health insurance. Their combined experiences and detail-oriented approach will help families and loved ones find tailored senior placement options that can satisfy the needs of each individual client situation.
A software engineer with a BS in computer engineering from MS University in India, Nilesh has been an officiated Hindu priest for the last three years. From conducting baby showers to performing wedding ceremonies and organizing funeral services, he continues to engage with families through some of their happiest and saddest moments. He is also a franchise business consultant who helps aspiring business owners take the leap to become entrepreneurs.
"My experience as a priest has allowed me to reach out to and support hundreds of families. As a business consultant, I have been able to offer a different kind of support to professionals looking to advance their careers. In both instances, I have thoroughly enjoyed the opportunity to assist those around me, as it has dramatically strengthened my ties to my local communities," said Nilesh Bharadwaj.
Sree, a business and management analyst, specializes in community health education. She received her MS in health science from Western University of Health Science, and has helped implement many business process improvement projects in various departments at the hospitals where she has worked. She assists Nilesh in his role as an officiated priest to ensure that the families they serve carry fond memories of the special moments in their lives.
"Time spent with family is one of, if not the most, crucial aspect of life," said Sree Bharadwaj.
"With our new roles as owners and operators of a Senior Care Authority® franchise location, Nilesh and I are looking forward to optimizing the care that our patients will receive as they look to continue to spend quality time with their family members and loved ones in their later stages of life."
Both Nilesh and Sree are actively involved in their community and temple activities. Nilesh in his role as activities administrator for multiple events over the years, and Sree in her role as a youth mentor for children aged 4-14. When they are not engaged in such activities, they can be found laughing with their two wonderful children.
To learn more about the new Senior Care Authority® franchise location, please visit https://seniorcare-ieanddiamondbar.com/senior-care-advisors-in-inland-empire-diamond-bar-ca.html#about.
For more information about Senior Care Authority, please visit their main website: https://www.seniorcareauthority.com.
About Senior Care Authority
Senior Care Authority® was founded in 2009 and currently serves locations nationally in 25 states and Canada. The network is comprised of professionally trained and experienced local advisors who assist families with the overwhelming challenges associated with selecting the best options in assisted living, memory care, nursing care and navigating through a complex healthcare system. Learn more at seniorcareauthority.com.
Contact Information:
morganpr@newswiremail.com
Source: Senior Care Authority