Senior Care Authority Announces Their 2020 and 2021 Franchisee of the Year at National Conference
Press Release
•
May 16, 2022
Senior Care Authority® presented Franchisee of the Year and other esteemed awards for outstanding achievements.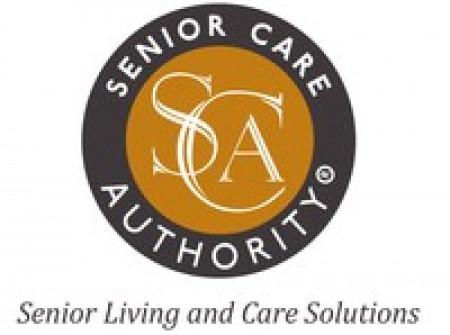 PETALUMA, Calif., May 16, 2022 (Newswire.com) - Senior Care Authority®, an eldercare consulting and assisted living residential placement services franchise, announced their top awards at their national conference held last month at the Hilton Lake Las Vegas. The Conference, postponed twice due to COVID, was a huge success, offering high-level training and education opportunities for their national network of franchise owners. Post-conference surveys verified the enormous value this gathering provided to the franchise owners and the senior advisors who are out in the field, assisting older adults and their families.
Senior Care Authority's highest honor for owners, Franchisee of the Year, is given to the franchise owner for their outstanding contribution exemplifying company values. The 2020 Franchisee of the Year was given to Michael Kearney and David Schanz of Rochester, NY, and the 2021 Franchisee of the Year was given to Adam Flattau of Long Island, NY.
"Both franchise owners not only operate highly successful businesses, but they are also dedicated to our brand and take the time to assist new franchise owners with coaching and mentoring. Their willingness to help other franchise owners makes our brand stronger and our network of owners even more successful," says Frank M. Samson, founder and CEO.
In addition to the Franchisee of the Year awards for 2020 and 2021, Senior Care Authority gave out Rookie of the Year awards for Outstanding Achievement in Senior Placement and Eldercare Consulting:
2020 Rookie of the Year - Chris Lyboldt, Atlanta, GA
2021 Rookie of the Year - David Stamberg, northern and central New Jersey
The company also honored those who have provided dedicated service serving on its Franchise Advisory Board.
John Alagood - Dallas, TX
Roger Sunner - Fresno, CA
Jodi Glacer - Boca Raton, FL
Michael Kearney - Rochester, NY
Don Minter - Kansas City, KS
Samson added, "Our Franchise Advisory Board provides us with feedback and solutions resulting in benefits to the entire system, including our franchisees and the families they service."
From Senior Care Authority's corporate team, the company also recognized Marcy Baskin, Vice-President of Franchise Support and Training, for her extraordinary dedication and devoted service.
"I was honored and humbled to receive this recognition in the presence of the most brilliant and caring people in our industry. I'll never forget this day," Baskin remarked after receiving this award.
About Senior Care Authority
Senior Care Authority® was founded in 2009 and expanded nationwide beginning in 2014. The network is now comprised of professionally trained and experienced local advisors who assist families with the overwhelming challenges associated with selecting the best options in assisted living, memory care, nursing care and navigating through a complex healthcare system. Learn more at seniorcareauthority.com.
Contact Information:
VP Franchise Development

Source: Senior Care Authority
Related Files