Seek Infusion Pump and Ventilator Service & Repairs at Unbeatable Price
Press Release
•
updated: Mar 29, 2017
For long lasting repair and service, Quality Medical South is the best place to turn to.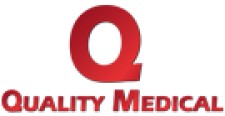 Largo, FL, March 29, 2017 (Newswire.com) - ​For certain cases, a typical DIY method might be considered for effective repairing and servicing. However, when it comes to medical repairs, calling in experts will be a smart move. The typical bio-medical repair is rather intricate and complex in nature, therefore, requires expert help. With the rapid evolution of technology, medical science has remarkably evolved over the years. Most of the hospitals and health care centers typically rely upon these pieces of medical equipment for every treatment and well-being of the patients. Quality Medical South is one such company that is committed to taking care of all that with utmost care and professionalism.
Since their establishment in 2004, the company has evolved to meet the challenges of the bio-medical industry. Being fully customer focused and technology driven, the company is committed to meet the evolving requirements of the healthcare industry. The major goal of the company is to make bio-medical equipment such as ventilator and infusion pump repairs and service a non-issue for their customers.
Staffed with a large team consisting of factory trained and certified biomedical engineers and technicians, Quality Medical features a state of the art facility incorporating elements of Lean and 5S.
Supported by custom designed IT system, they are all set to deliver industry leading quality, customer service, cost-effectiveness and rapid 3 to 5-day turnarounds. The technicians possess in-depth industrial knowledge and skill in delivering quick service and repair that can directly impact the quality of a patient's life.
They are committed to providing quality that comes associated with value and integrity. It is their dedication and customer service that has earned them a special position in the industry. For years, they have built a reputation for excellence service and repair of ventilators and infusion pumps from brands such as Abbott, Baxter, Braun, Healthdyne, Medfusion, Newport, Philips, and More.
To learn more about infusion and ventilator service and repairs, visit http://www.qualitymedicalsouth.com/equipment/
About the Company:
Founded in 2004, Quality Medical (QM) has evolved to meet the challenges of the biomedical industry in the 21st century. They are a customer-focused and technology-driven company, committed to supporting the evolving requirements of the healthcare industry.
Source: Quality Medical South